The path to completing a college credential is often complex, especially for students with little income or personal wealth. For these students, college is critical to their pursuit of upward career mobility and a stable financial future, yet they often experience myriad financial challenges.
Emergency loans, grants, waivers, and vouchers are typically good options for helping students cover unexpected needs related to food, housing, books, transportation, and health care. At St. John's University in Queens, N.Y., we address such short-term needs within a larger strategy to fully support our students. We've shifted away from the model of just providing emergency aid—through sporadic distributions of resources—to a more holistic, systematic approach that attempts to address the root problem.
Take, for example, a student in need of insulin but unable to purchase any because his parents have lost their jobs and their health insurance. We'll figure out how to provide the medicine he needs immediately—but also help him apply for a low-cost prescription program, offer counseling on diet and nutrition, and direct him to additional resources within the community. Without the customized follow-up, the student's problem will likely persist—creating another need for emergency aid next week and the next—and the student's health will be compromised.
Enveloped in Care
Providing continual support for students experiencing an emergency has a direct connection to our institution's mission. A private, Catholic institution, St. John's was founded in 1870 to educate the children of immigrants. Today, the main campus—located in one of the country's most diverse counties—and three nearby campuses enroll 21,000 students, many of whom are first-generation undergraduates. Every year, about 40 percent of the incoming class falls into the very high need category, and 96 percent of undergraduates receive financial aid. For those in need of emergency aid, we have taken these steps to envelop them in St. John's culture of care:
Providing a central point of contact. Several years ago, we identified two logical points of entry for students seeking emergency aid: the associate dean for student services and a campus ministry leader. One of these point people will engage in a short, conversational intake session to assess the immediate need and understand the long-term stressors of each student. Both have the authority to immediately provide meal vouchers, funds for transportation, funds for groceries, and so forth.
In addition to responding to the emergency at hand, the contact person works with the student to create a short-term, specific plan—which typically involves acting as a liaison across campus—and then following up with the student within seven to 10 days. The plan, for example, might include contacting the financial aid office, the health center, and an external organization.
When students reach the point of intake, they are generally in a heightened state of need and feeling overwhelmed. Providing one point of contact results in less confusion and stress for students; the contact calmly walks each student through the steps of the follow-up plan and reaches out to other professional staff on campus for potential assistance. Our goal is to provide students with many support options and move them past the emergency situation.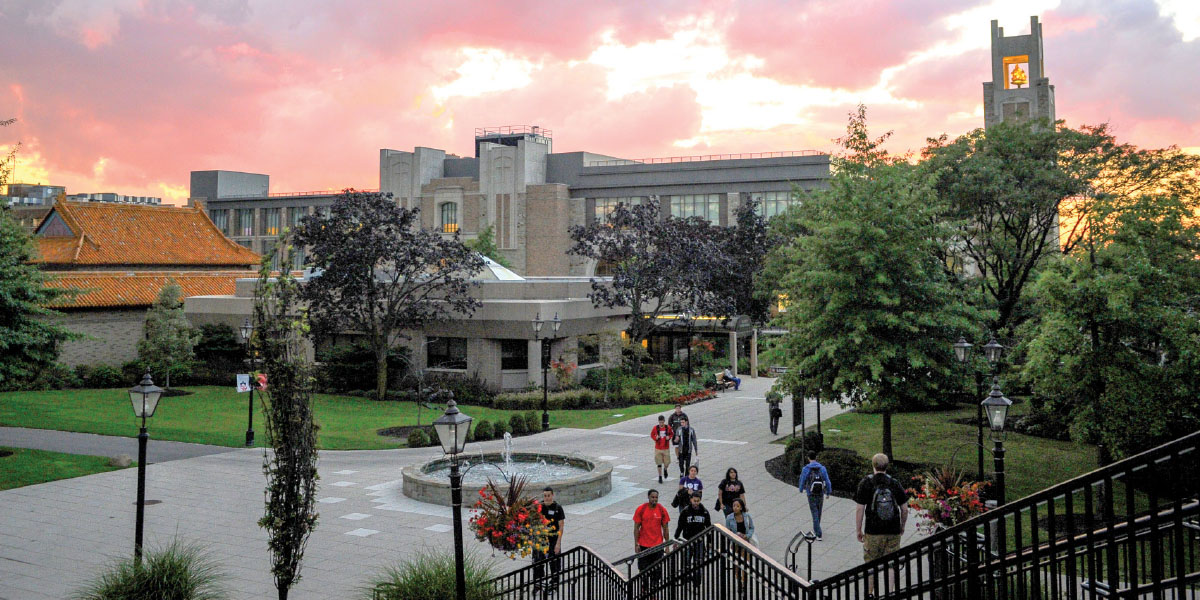 Frequently educating campus stakeholders. At the beginning of every semester, we send a "reminder" memo to faculty and administrators that lists all the resources available on campus for students, including emergency aid. We also contact the 24/7 campus functions (food service, facilities, and public safety), residential advisers, and student leaders to ensure that they know how to make referrals. The literature on emergency aid confirms our experience that students feeling paralyzed by a situation are not likely to search for solutions online, but rather share their challenges with a person they perceive as being effective. Many of St. John's referrals come from student leaders in whom students have confided.
Creatively revising existing practices. Although we have a basic list of actions we can take quickly, some emergency situations require broader, creative thinking. One example was a plan developed for an international student who had experienced food insecurity as a result of retracted funding from the group sponsoring his education back in his home country. We addressed the student's food insecurity situation by customizing a five-meal-per-week plan. That's not a typical meal plan offering, but we partnered with our food-service vendor to create it temporarily. In addition, we enlisted the help of a local church's food pantry to provide food that the student was able to prepare in his off-campus residence. (Read also "The New Food Fight" in the September 2018 issue of Business Officer magazine.)
Permanent changes to university practices came out of several situations that we saw happening repeatedly. When dining halls were closed during winter breaks, for example, many students needed cash to eat at local restaurants. We devised an expanded point system for meals that students could opt into and pay for over the course of the school year; they can use the points at other food-service facilities on campus when the main dining halls are closed. We've also partnered with several local restaurants to provide a "St. John's Special," which can be purchased with a meal voucher provided by residence hall staff. On Thanksgiving, when even local restaurants are closed, student services now sponsors a meal and social activity for any student who signs up, so that we can ensure that no one is hungry or lonely on a national holiday.
On the transportation side, we found students often decided against going to urgent care or a hospital because they feared they couldn't pay for the medical care or the trip back to campus. Partnering with a local hospital and a car service, we put a system in place to eliminate the issue. When the campus health center is closed, a residential director or public safety officer will arrange for the car service to transport the sick student to and from the hospital. The university pays a flat fee for each trip, regardless of the time of day.
Evaluating the program's impact. The intake interviews and campus conversations give student services staff a good sense of our students and their most pressing problems. We also look closely at retention/persistence data. For its capstone project, a cohort from St. John's leadership program recently surveyed students to better understand the levels and areas of need. The more information we have, the better we'll be able to support students who might otherwise feel so overwhelmed by their situation that they give up on college completely.
As educators and campus leaders, we want to create a culture of care that allows for creative problem solving to help students in need of emergency aid remain enrolled and achieve success.
SUBMITTED BY Kathryn Hutchinson, vice president for student affairs, St. John's University, Queens, N.Y.