But for her mother's sudden, tragic death, Lisa Horne Early might have fulfilled a dream to become an FBI agent. Instead, at 24, she brushed aside those career goals to care for her two sisters, ages 13 and 17. The youngest, Katesha, came to live with her. The oldest, Leslie, enrolled in college.
"A personal family tragedy was thrust upon me when my mother passed away unexpectedly," she says. "I had goals and ambitions, but my responsibilities changed my life and made me mature more quickly. As my sisters' guardian, I knew I needed to earn more money to ensure a bright future for them; and because I believe strongly in education, I decided to go back to school and work on my master's."
Now the assistant vice president of human resources at Coppin State University in Baltimore, Early credits her great-grandmother, who provided spiritual guidance until her death at 91, for instilling the ability to persevere in times of trouble.
She also praises her many career mentors, who saw her potential and helped further her career and skills. "I would not be where I am today without my managers, who have taken the time to develop me personally and professionally," she acknowledges.
After completing her master's degree in human resource development in 1998, at Bowie State University, Bowie, Md., Early opted to pursue a Ph.D. in leadership and education at Barry University, Miami Shores, Fla. "I moved to Florida for three years, leaving my husband in Maryland, to complete the coursework. It was a sacrifice that required endurance and discipline. While I completed my dissertation, I worked in Baltimore full time and flew back and forth to Florida to meet with my chair as needed."
Her life, she says, has followed a stairstep approach—and she continues to climb.
Why did you choose Barry for your Ph.D., and what did your husband think of your moving to Florida?
My mother's death was a life-changing event and I saw people come out of character— either out of grief or anger—and it puzzled me to see people change so drastically. In the program at Barry, I was able to take a series of courses in personality theory, which intrigued me.
My husband, Titus, was quite supportive, because he knew I had a strong ambition to earn my Ph.D. We made it work.
Once you returned to Maryland, how did you end up at Coppin State University? 
I actually came here as a temporary contract employee in 2009, to work on developing the employee relations functionality within the human resources department. After I was here for about four months, the director talked me into staying until a more permanent position became available.
My initial employment began as a human resource generalist, overseeing the labor relations function and training and development.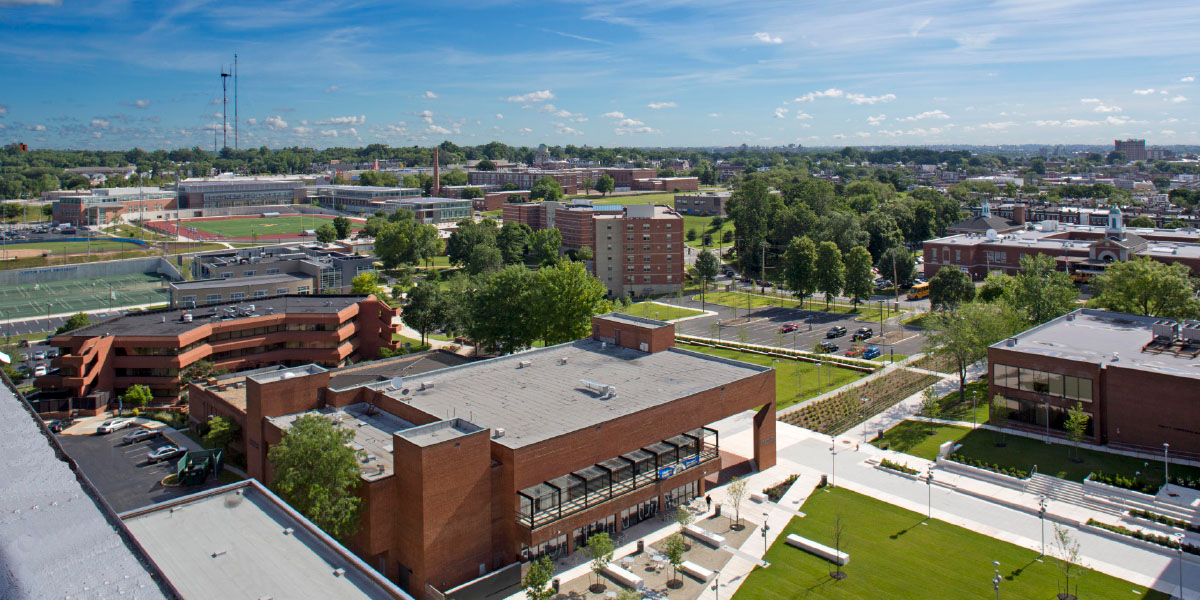 Now you're the chief negotiator of collective bargaining agreements for three campus unions. What are the unions requesting?
The biggest request by the Fraternal Order of Police, on behalf of our sworn police officers, is usually related to step-pay increases and time off. Because they are essential employees, they have to work in inclement weather and on holidays when the school is closed, and they bargain to ensure that they are allowed time off at other times.
What changes have you implemented at Coppin since your arrival? 
After putting a small team together and exploring what peer institutions had in place, I led the automation of our talent management process and oversaw the implementation of PeopleAdmin, a software system for talent management. We're now accepting online applications, instead of all paper.
As Title IX coordinator, I also led the development of the university's Title IX compliance program.
How has the new software affected the hiring process? 
When you are receiving about 150 applicants for one position, the program eliminates those who don't meet the minimum qualifications. With automation, we are able to screen applications more quickly, because the database searches for key words listed in the job requirements and preferred qualifications for the position.
You mentioned a new Title IX compliance program. What does that encompass?
It's a Web-based training program that we have rolled out to faculty, staff, visitors, and vendors. My team, along with student affairs personnel, also published a climate survey to evaluate our students' perceptions and assess their understanding of Title IX, and the reporting of sexual misconduct. Further, thecompliance program includes newly developed brochuresto raise awareness anddemonstrate the university's commitment to ensuring fairpractices for investigating Title IX complaints.
Title IX has become a big issue on college campuses. What is your institution's Title IX policy? 
Yes, the incidents at campuses across the country have garnered a lot of attention and become national headlines. The legislature and accrediting bodies are putting pressure on institutions to be proactive and responsive to Title IX issues.
We take seriously every complaint of sexual misconduct. We are committed to investigating each allegation fairly and promptly, and protecting the complainant's and respondent's rights, which are outlined in our university policy.
We utilize all resources—federal, state, and local—to assist us in remedying issues related to each complaint.
What mistakes are institutions making in HR management?
Any institution that fails to include human resources at the table during decision making is taking a significant risk. Without HR's communication with senior leadership, institutions are prone to implement practices or make decisions that are not prudent for the university.
What's the most important professional lesson that you have learned?
Don't cut any deals; work directly from university policy; be as candid as you can, understanding that some things need to be kept confidential; and, don't go outside the realm of the policy, because it can create a precedent and cause a snowball effect. 
How many staff report to you and how would you describe your management style? 
I have a staff of nine, and my management style is transformational and inclusive. I involve my team when making decisions. I tell them, "It is the work that you do that makes me look good. You give me the information that I need to report to the senior leadership." We are a team. If one person struggles, we all struggle.
What's the hardest management decision that you've had to make? 
Separating an employee. Separation can mean the loss of benefits, not just for the employee, but also for a child at home. We are dealing with people's lives. In today's climate, I also worry that the separation may cause a disgruntled employee to return to commit an act of violence. These are the kinds of things I routinely think about, as I am called upon to execute separations.
How do you unwind from the pressures of the job?
I play the piano. I am a pianist for two choirs at my church. In addition to gospel, I play jazz, R&B, and—when I really need to dust the cobwebs off my fingers or my keys—some classical.
I spend time with my husband, who's a park ranger and works on the National Mall in Washington. I have one darling, precious niece, Madison, 13, who has spent several summers with us since she was two years old. I am trying to do my part to mold her to be ambitious.
I enjoy watching sunrises and sunsets.
If you could travel anywhere in the world, where would you start?
If I don't go anywhere else, I would like to go to Paris. I don't want to see any more cultural or historic sites; I simply want to see the glamour of the city at night. I want to see something that takes my breath away, and I believe Paris at night is that place.
MARGO VANOVER PORTER, Locust Grove, Va., covers higher education business issues for Business Officer.