Malika Ouenza considers herself lucky.
"Thank God I grew up in a family that was very liberal," says the business systems analyst Level III, University of Virginia, Charlottesville. "Education was really considered No. 1 in my family. As a little girl, I remember my mom would sit with me while I did homework and pretend to understand what I was doing. She would make me a cookie and cup of Moroccan tea and say, "OK. Let's read what you wrote." Even though my mom doesn't know how to read or write, she sat there and helped me with my homework."
Ouenza (pronounced Wen-za) also heaps credit on her father for encouraging her to pursue her education—even if it meant studying around boys, which was taboo in her home country of Morocco.
"I remember one day I needed to study for high school," she says. "I asked my dad, who worked nights, if I could go to work with him and study in the nearby plaza. Lots of kids, mostly boys, went there to study for high school. I was usually the only girl. My dad's friends would say to him, 'This is not right. How can you allow your daughter to be around boys? This is not what we do.' My dad would just tell me, 'Prove them wrong. All you have to do is pass your test and go to college.'"
So she did.
Ouenza passed the national high school test with honors and became the first woman in her family to graduate from college, obtaining a business degree from the Higher Institute of Management, Casablanca, Morocco. Out of 600 students, she was one of seven freshmen girls in the college.
Why so few females in your college class?
A high school degree in Morocco is not like [it is] in the United States. To go to a public university, you have to get top grades in your high school and pass a test. It's a national degree, so the whole country takes the same exam. Back when I took the test, we had only two chances. If you pass the first one, you're lucky because it's a very tough test. If you don't pass the second one, you have to repeat your last year of high school.
The Higher Institute of Management is a difficult school to get into. It was for the elite, and I wasn't. Financially, I was in the middle class. My family wasn't rich so I had to depend on my grades and what I knew to get into the school. Consequently, the year I took the test to enter college, I ranked No. 18 out of approximately 1,000 students.
How did you end up at UVA?
My husband worked part time at Harvard University while he was getting his master's degree. When he started looking for a job, I made one request: "Please look for a job in a warmer place." Even though I also had a great job as a budget analyst at Harvard, Boston was just too cold for me. When he found a job in Charlottesville, I applied for a job at UVA.
How did you meet your husband?
I came to the U.S. on vacation when I was 30 years old. I met my husband in an Egyptian restaurant in New York City. After I returned home, we stayed in touch. We met one January, got engaged six months later, and married in September. We've been married for 24 years.
My husband and I are totally different. He is an introvert. I am an extrovert. My husband is a vegetarian. I am not. I like to go out, see movies, and hear noises. He is into meditation and yoga. I try, but if I do it too much I fall asleep.
What did your family think of your courtship?
To marry an American was unheard of. My uncle would say, 'How could you? You are a Muslim girl.' My dad would say, 'Leave her alone. It's her life. He's a nice man. That's all that I care about. He treats her well.'
It's hard to grow up in a culture where, as a girl, you're not supposed to do this and you're not supposed to do that. With the help of my mom and dad, I was able to overcome that.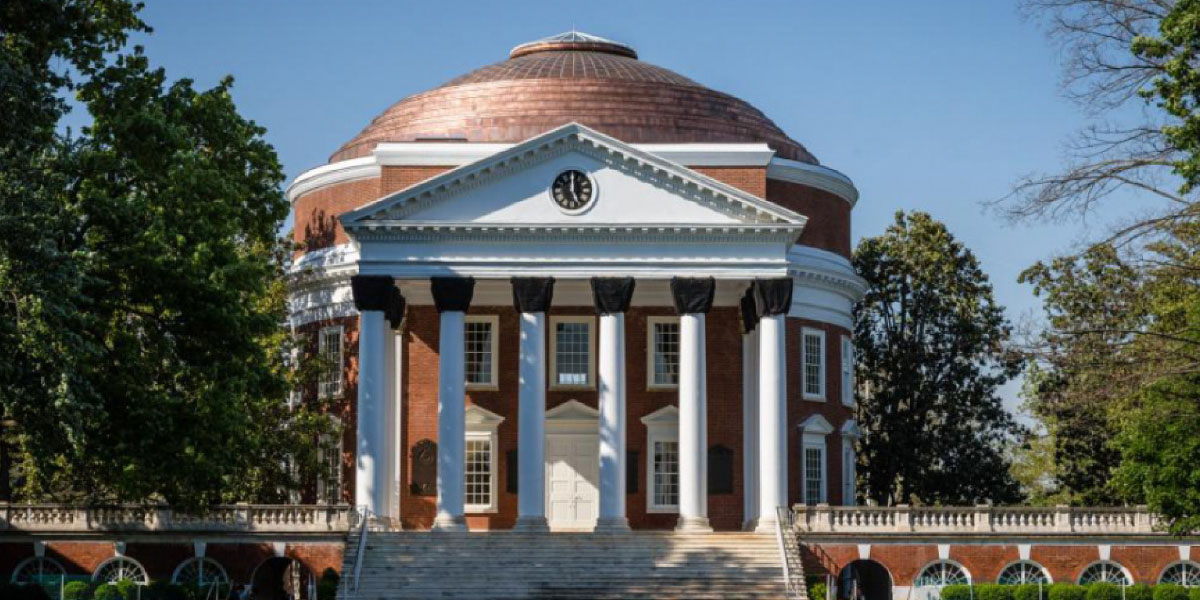 What was the hardest adjustment for you living in the United States?
The language. I didn't speak English very well. I also found the culture a bit different. I moved from a crowded, big city to a small town. People were nice but kept their distance. In Morocco, everyone talks to their neighbors and visits coffee shops to meet friends.
Plus, I missed my family. My sister and her family moved here four years ago, but my mom, dad, and three brothers still live in Casablanca. I try to visit them about every other year, and my mom and dad come here every year for two months.
Morocco is my country, but America is my country, too, and it has given me a lot that I am thankful for.
Briefly describe your job as a business systems analyst. 
I generate standard and custom reports summarizing business and financial data for review by executives, managers, clients, and other stakeholders. I create business intelligence tools and systems, including the design of related databases, spreadsheets, or outputs.
What are some of the challenges, if any, that you face in this position and how do you handle them?
Being a business analyst is like being an artist, so I'm always looking to create, improve, and invent. It's hard for me to clock out, because I can't stop thinking about things to improve when I am not at work.
I mentally clock out by working in my garden or going to the gym.
What one word best describes you, and why?
Happy. I like to help people. I am happy when people around me are happy, so I try to help people in both my professional and personal life. If I see someone struggling, I get great satisfaction from making their lives easier. I'm a big, big believer in helping our team achieve our goals.
Can you provide an example of how you do that?
We used to print a large financial report once a week, with thousands of pages. When anybody needed a number, they had to go to that report, flipping the pages, trying to find the right number. While at home, I started working on a program, QlikView, to help people—and myself as well—have easy access to the financial statements when they need it. I worked on that for two months. Now, everybody uses that program.
Why did you work on that project at home?
I like to be challenged, to program, and to create, and I'm a night person. After my husband is in bed, I make a cup of espresso. In the quietness of the night, my mind works better. I find myself really connected, and my brain becomes fresher.
How has your career advanced since you've been at UVA? 
I've been promoted from a manager in fixed assets to business analyst I, II, and III. But I don't go for titles as much as I go for challenging work. And, that's the good thing about this place—there are always opportunities for growth.
If you could change one policy at your university, what would it be?
That would be hard for me to say, because I'm so happy where I am and with what I do. I have great bosses, leaders, and co-workers. I have been in this position for almost 11 years and I have never said, "I don't want to go to work." I always wake up excited to come to work. It's kooky but true.
MARGO VANOVER PORTER, Locust Grove, Va., covers higher education business issues for Business Officer.