When he speaks at an upcoming reception for current first-generation students at Houston Baptist University, Michael Dei plans to recite "Thinking," a favorite poem of his by Walter D. Wintle that begins:
If you think you are beaten, you are / If you think you dare not, you don't. / If you'd like to win, but you think you can't, / It is almost a cinch you won't.
If you think you'll lose, you've lost; / For out in this world we find / Success begins with a person's will / It's all in the state of mind.
Dei, the planning and budget director at HBU, believes in these words and tries to live his life accordingly. He and his two sisters are the first members of his family to attend a four-year college or university. Dei graduated with a Bachelor of Science in applied mathematics with a minor in computer science from Baylor University, Waco, Texas, and a Master of Science in accounting from the University of St. Thomas, Houston. Dei paid for his education himself through student loans and scholarships.
Dei has been chipping away at his student loans for 13 years, and now he is happy to report that he has finished making those monthly payments.
How did you get started in higher education?
For two-and-a-half years, I worked 50–60 hours a week at a CPA firm. I wanted to build a family and make a difference in one institution or corporation. I loved auditing, reviewing financial statements, and teaching people, but I wanted to work in a role where I could truly make a difference in the long term.
How does your current role compare to your previous role of staff auditor for nonprofit clients?
At the CPA firm, I participated in weekly or monthly engagements with various clients, never really getting the full essence of a company. I only got the flavor of clients by auditing their year-end financial statements and internal controls.
At HBU, on the other hand, I regularly work with deans and professors; interact with program administrators; and coordinate the university's annual operational and capital budgets, as well as new initiative budget requests. Next week, I will speak at a reception for first-generation students in our academic success center and then go to Toronto to review a new type of long-term financial planning software. There is no telling what my next project will be.
As a team member working on the university's debt restructuring in 2017, what did that process entail?
That story starts more than 10 years ago, before the financial crisis of the Great Recession. Around that time, the university had about 2,500 students. The university implemented a strategic plan to grow from a local institution to a comprehensive regional university with a much larger enrollment. We developed new programs, built new residence halls, created facilities, and invested in our athletics programs. As a result, the university took on debt—both bond debt and bank debt.
Fast-forward seven years: We did not hit the projected enrollment targets, so we shifted gears and placed an emphasis on controlling costs. We tabled certain elements of our strategic plan and focused on growing enrollment and retention; began the expansion of online program offerings; and increased funding from federal grants.
Then in 2016–17, when interest rates dropped to historically low levels, we decided to look at our debt structure and realized it was an opportune time to restructure and refinance. We were able to restructure our debt, making it more predictable moving forward. Now our student population is approaching 4,000 students.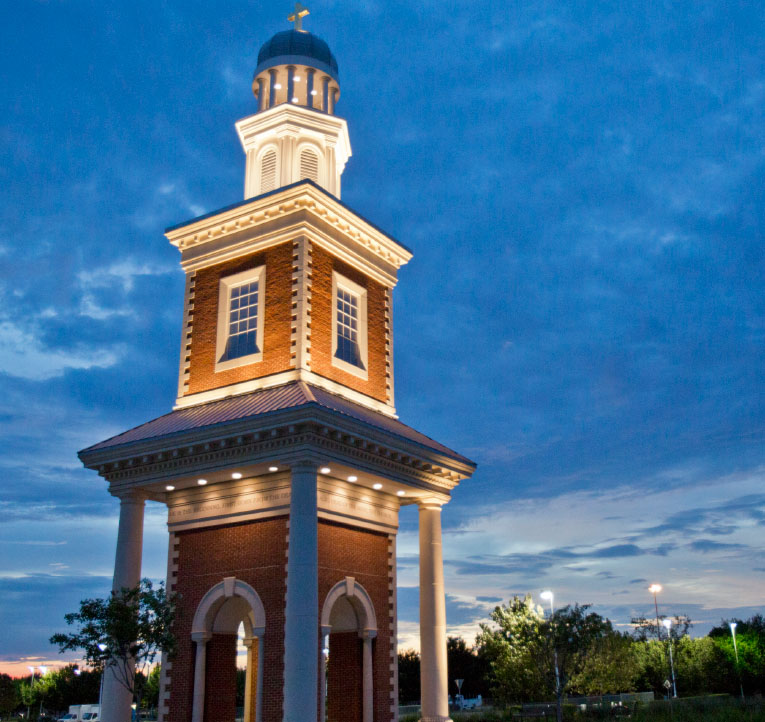 When you lead the annual budget hearing with university departments, what does that involve?
It is usually a one- to two-day session where campus leaders come together to listen to new initiatives being presented. This allows everyone to learn about the proposals. We want all stakeholders to have the opportunity to put their opinions forward. We want everybody's thoughts and ideas to be heard.
How does HBU handle budget requests for new initiatives?
Each year, the departments have the option to request new initiatives after discussions with their supervisor or vice president. The new initiatives must benefit the university and tie into the university's strategic plan.
What is your role in evaluating these requests?
In the planning and budget department, my colleagues and I act as facilitators. We vet annual budgets for departments, review their new initiatives to ensure they are complete, and include all of the needed costs. We work with the appropriate vice presidents to make sure they know all of the costs to their departments that are associated with any new initiatives so they can make the proper decisions.
What advice do you have for faculty and staff on cost-control procedures?
Be sure to work with your central finance department to gain a firm understanding of all cost-control procedures, KPIs, and other revenue or cost trackers that can display departmental inefficiencies.
What has been an important professional lesson that you've learned?
The importance of planning. When you prepare for something well in advance, you can plan scenarios, shift gears, and make adjustments when necessary. I believe in taking time to do the research and planning. Moreover, if things do not go according to plan, you are then able to review the results against the plan and understand exactly what happened and why, which helps improve the process the next time around.
What is a challenging situation you have faced, and how did you deal with it?
My first year of college was tough. I struggled; I majored in applied mathematics, and my classes were hard. I did not know if I would make it, but I believed in myself, worked hard, and had faith. I learned to stay in the library extra hours, not going out when others did. With education, I believe you get out what you put in.
MARGO VANOVER PORTER, Locust Grove, Va., covers higher education business issues for Business Officer.
---
This edition of Back Story is an online exclusive. For more online-exclusive content, check out the March/April 2020 edition of Vantage Point.