On those rainy days when he can't groom his 1-1/2 acre yard, you might find Aaron Howell lounging in front of the television watching a movie … or two. "I'm a movie buff," he declares. "I consider myself a couch potato who gets active occasionally," promptly clarifying that he participates in relays and hits the gym at work at least four days a week. 
Howell, who is now the vice president for business and finance and CFO at Averett University, Danville, Va., was, until recently, the assistant vice president and controller at Oregon State University, Corvallis. There, he started his career 19 years ago as a purchasing manager, with a $200 million spending limit. He oversaw 75 professionals and was responsible for the preparation of financial data and reporting for the research university's budget of nearly $1 billion.
While a lot has changed for Howell over the years—he's been married for almost 22 years and the father of two teen-aged sons—his music tastes have stayed the same. He admits he's a "huge" 1980s music fan. "I still turn on a radio channel that plays the music I listened to in high school and college."
Asked to name his all-time favorite artist and song, he gives a shoutout to Billy Joel's It's Still Rock and Roll to Me. "I had the opportunity to take my 18-year-old son to Las Vegas last summer to see Billy Joel live," he says with enthusiasm. "When we planned the trip, I found out that Guns N' Roses would be playing the night before, so we actually did two '80s concerts that weekend."
Name a couple of your career accomplishments.
I created a six-member cross-functional group to improve our reporting and accounting for capital projects. This allows us to capture construction in progress and projects that are ready for capitalization, so we can begin depreciating them and keeping our financial records correct. In the past, communicating information about the status of capital projects in process was left to a variety of different contacts in the university and could be forgotten. 
I also led a team that remodeled several human resources practices after an internal audit spotted customer service failures. We had not identified the individuals [positions] that would pick up certain pieces of the recruiting process or had responsibility for approving actions that didn't match our policies. These findings  allowed me to work directly with our provost, senior vice provost, vice president, and legal office to more clearly define recruiting responsibilities, and with written documentation, modify our processes.  
Which processes were you able to modify or revise? 
There was ambiguity around who could make exceptions to policies and key recruiting decisions. For example, we examined tenure-track faculty and considered whether an exception to a particular piece of that process would—or wouldn't—be allowed in special circumstances.
What are you involved in now?
A primary part of my daily activity is making sure that our policies are complete. We are currently rewriting and combining policies to remove ambiguity from practices that used to be maintained at a system level that are now the responsibility of the institution.
What prompted this activity?
Prior to July 1, 2014, we were a member of the Oregon University System, which oversaw seven institutions and set certain levels of fiscal and internal control policies. As of July 1, we became an independent school with our own board of trustees—and the responsibility for setting all those policies.  
Why go independent?
That's a big conversation. It started a couple of years ago, when one of the institutions in the system expressed the desire to capitalize on what it could do as an independent institution. Momentum built, and another institution picked up on it. We were the last of the Big Three, which includes Portland State University and the University of Oregon, Eugene, to go in that direction and gain independence.
What weak spots can you pinpoint in the internal controls of institutions?
When institutions don't have a committed tone from the top, all the efforts at my level and lower won't come to much. I'm pleased to say that Oregon State University leadership maintains a very solid and unwavering commitment. Another area that can lead to risk is the situation in which business officers don't include a customer service aspect to what they're doing. If people only hear "no," they will find a way around the system.
How so?
I'll use a hypothetical example. Suppose you receive a depart-ment research request for a shotgun; that obviously would raise eyebrows. If the answer were "No, we don't buy weapons," perhaps the individual would go around the controls in place, purchase the weapon, and surreptitiously get reimbursed for it. Then the institution would have an uncontrolled weapon on campus, certainly with the intent of research, but without the proper controls.  
So instead of automatically saying "No," a better and more customer service–oriented approach might be to ask, "How do you plan to use the shotgun in your research?" Then look at how the request could be fulfilled—but the weapon still controlled—for the safety of the institution, professors, and students.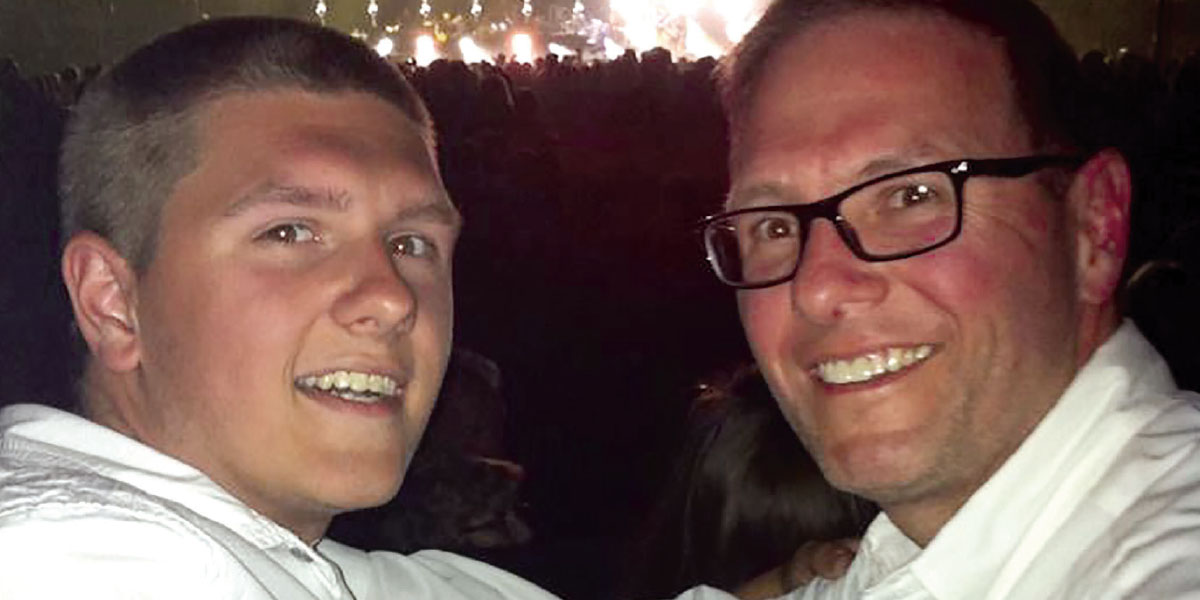 A while back, you were named OSU Boss of the Year. What's your management style? 
I am serious about the job but not serious about myself; I try to be lighthearted. I have a good sense of humor and try to employ it at work. I also know I'm not the smartest person who works in business affairs here at the university, and I pride myself on hiring people who are smarter than I am and allowing them to do their jobs. I don't think that working hard, being successful, and enjoying what you do are mutually exclusive.
Tell me how you dealt with a challenging management situation.
Early in my career, we had an individual who was well loved by almost everyone he dealt with, but it was clear that he suffered from alcoholism and at times was under the influence at work. We tried to do what was best for the institution and still follow the rules that protect employees and the union contract, by modifying his work scope to put him in a situation where he could be successful. Unfortunately, his work scope kept getting tighter and tighter until he became dissatisfied with what we were asking him to do, and he departed our unit.  
During this long, painful process, I tried to balance my compassion for the individual with the responsibility I have to get the work done to serve the institution. 
What is the best business advice you received?
If you're going to be successful in higher education, you have to develop your relationship skills and understand that, regardless of how hard you have worked and how good of a solution you've come up with, you may not be able to move forward with it.
Why?
Just because you've developed the best solution doesn't mean that solution will be implemented. In higher education, where we value shared governance and diverse options, sometimes no solution is implemented, and you have to redirect your efforts. To work effectively in shared governance, we have to remember and appreciate the role we play. We're not here to further financial reporting. We're here to support the educational and research missions of the institution. 
That advice was so valuable to me that I have taken it on as a mantra and repeated it to several people whom I've mentored.   
MARGO VANOVER PORTER, Locust Grove, Va., covers higher education business issues for Business Officer.