Like his father before him, Jeffrey M. Ratje finds fulfillment in his work at the University of Arizona (UA), Tucson. "My father, who was an engineer for the telescope projects here, retired after 28 years," Ratje says. "In addition, my wife is a manager of finance at Tech Launch Arizona, which markets and sells university technology and patents. It's a family affair."
Starting as a student employee at UA while working on his undergraduate degree in business administration, Ratje was recruited as a sponsored programs administrator for the university upon graduation. Four promotions later, he carries the title of associate vice president, finance, administration, and operations, office of agriculture, life and veterinary sciences, and cooperative extension.
I understand this is a new title. Tell me more about the changes in your division.
We're in the process of creating a new, fully accredited college of veterinary medicine with a national scope, and I had no idea there were so many professional dynamics to consider—the number of students that graduate, the quality of the teaching and program, and making the program affordable for as many students who are eligible. Right now, I'm putting together the budget and getting it approved through the accreditation process at the university and by the American Veterinary Medical Association.
You teach strategies for success for the unit and academic business officers in the WACUBO region. Talk about your approach.
I talk a lot about aligning the CFO with the chief academic officer so that they act in unison. Business officers must be active participants in the organization, not simply working on the books in isolation. We need to be partners who understand the broader missions and goals of our organizations so that we can dedicate the appropriate resources to implement them. 
Another strategy that I teach is developing and modeling a strong ethical role. 
How do you model ethics?
You need to live it. Ethics start at the top. You need to talk about ethical expectations and how they can bolster and support the overall trust of stakeholders. 
Talk about an ethical dilemma a business officer may face.
I had a faculty member come to me with an allegation that another faculty member was taking money from a student sales activity. I had a fiduciary responsibility to investigate, but when I had as much information as I could gather, I had to ask myself, "Should I go forward?" I didn't know what the outcome would be. It could be a public relations problem. It could be that this person would be found totally innocent and I would be found in the wrong for bringing it forward.  
Because I felt it was a public trust issue, I did bring it forward. After a police investigation, the employee resigned and pled guilty to one count of felony theft.  
As a business officer, everything comes into our office. If people trust us, they will share sensitive information with us. We have to consistently model ethical behavior because whatever we choose to do will become the ethical standard. If we ignore allegations, the organizational expectation becomes, "Ethics don't exist here."
When you transitioned from a central budget department to academic administration, what surprised you?
My mindset was to focus on the fundamentals of finance and accounting, because I thought that's what I was hired to do. I thought that if I knew my numbers, I would be fine. The surprise: The academic leaders wanted an administrative partner to work with them to help move their agenda and strategy forward, and improve academic quality. 
The job description doesn't really capture all the functions of a unit business officer, which includes being in a central role, being a translator, and being a partner to faculty. I learned that they were adding unwritten expectations to my job description. 
They wanted someone who would work with them, understand them, and advocate for them.  
You mentioned being a translator. What do you translate?
The administration and academic sides fundamentally speak different languages. 
As unit business officers, we have to be able to clarify common definitions and terminology so that everyone can have a clear conversation.
Universities are broken up traditionally by academic discipline lines, which can create silos. The challenge is how do we as business officers bridge those divides so that we facilitate the mission of the organization. We have to break through our blind spots and collaborate.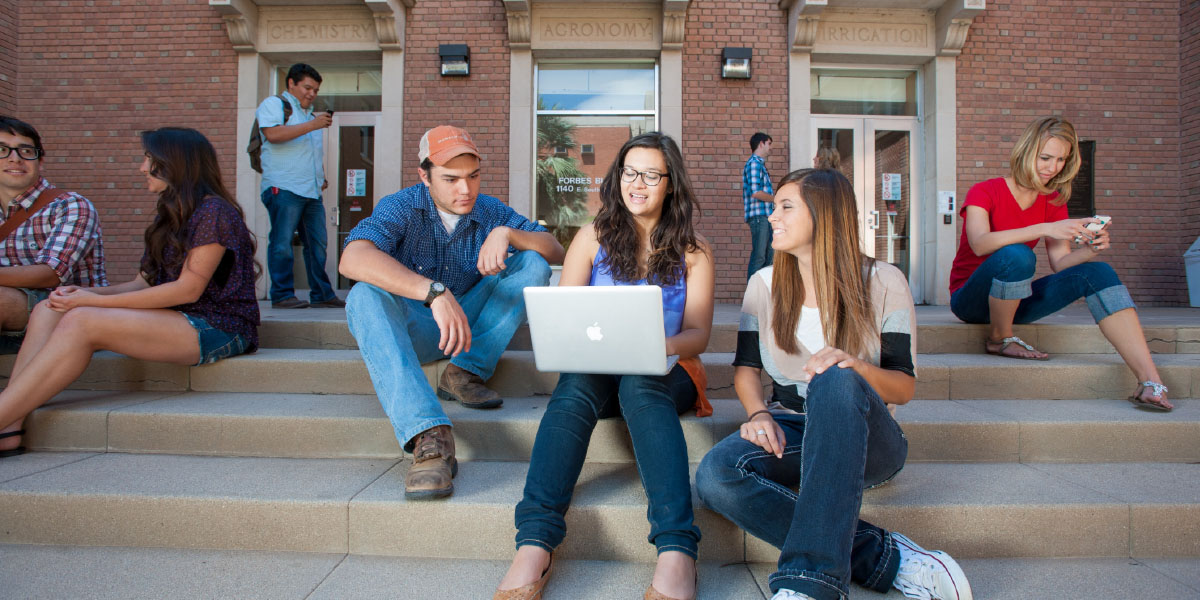 What is your biggest career success?
Over the last 10 years, applications to law schools have declined nationwide, which has changed how law schools are funded, what they look like, and what kinds of students they cater to. 
When I was the assistant dean of finance and administration in the college of law at the University of Arizona, like other institutions, it was struggling to meet enrollment targets for traditional Juris Doctor (JD) degree students.  
Working with various academic leaders and central administration, we developed a model, the first in the country, where we reduced tuition for the JD program (between $10,000–$12,000 per year) and created two new non-lawyer degree programs for journalists, mortgage brokers, and a variety of other people who wanted legal training and knowledge, but who did not want to practice law. 
Talk about the turning points in your life that changed your outlook or sense of purpose.
My wife, Griselda, is a first-generation American and the first in her family to go to college. Looking at the world through her eyes has expanded my viewpoint of the world. I see the first-generation experience as a mission-critical component that I must bring to my job. 
I don't teach in the classroom or do research in the lab, but what I do as a unit business officer is just as important in enabling teachers and researchers to change the lives of future generations.  
I take very seriously my role of finding a way to deliver accessibility so that people can get the chance at the American dream through higher education.
Tell me more about your family and how you met your wife. 
I met my wife Griselda, who goes by Grace, at the University of Arizona. She was my mentor. We now have two daughters—9-year-old Hannah and Keira who is 14. I have been taking piano lessons with Hannah every Tuesday night for about a year. 
What are some of your other hobbies?
I'm almost done with my student pilot license. I fly a two-seat Cessna from the 1960s that is older than I am. 
What will happen when you get your license?
My wife and daughters would like for me to fly them to Los Angeles so that we can go to Disneyland.  
MARGO VANOVER PORTER, Locust Grove, Va., covers higher education business issues for Business Officer.
Credit: University of Arizona