Four years ago, Spelman College, Atlanta, received notice that its NCAA Division III conference would disband within the next 12 months. That news eventually sent the women's college down an unanticipated path. 
Upon hearing the NCAA news, our first instinct was to maintain the status quo by joining a different conference. After talking with several other institutions, however, we realized our students would have to travel 400 miles from Atlanta to compete against the nearest one. Another option was to create our own division, but the number of interested schools didn't add up either. 
The inadequacy of Spelman's existing physical education facility added complexity to any decision regarding an athletic conference. For example, the facility—built in the 1950s—had both an outdated swimming pool and a basketball court that would not meet any conference's regulations.
The obvious need for a 21st century facility prompted us to rethink our deployment of resources. Out of a student body of 2,100, approximately 80 young women participated in eight competitive sports—the minimum number required by the NCAA—and half of those athletes would have graduated by the time Spelman's NCAA conference disbanded. Acknowledging that our Division III athletes were unlikely to go on to professional sports careers, we began wondering how we might better use the same amount of money to benefit more students. 
Another driving force for taking a different approach to physical activity came from data gathered by Brenda Dalton, Spelman's director of health services and wellness. "In looking at pre-entrance medical information on our students, we discovered that a significant number of them were coming to Spelman with chronic diseases—including hypertension, diabetes, asthma, and sickle cell disease," says Dalton. "The data were very concerning and provided additional justification for creating a state-of-the-art wellness center."  
Within a few months of receiving the NCAA's notice, we decided not to maintain a competitive athletics program. In its place, Spelman committed to developing a new facility and a wellness curriculum that would help address the sedentary lifestyle exhibited by a number of our students.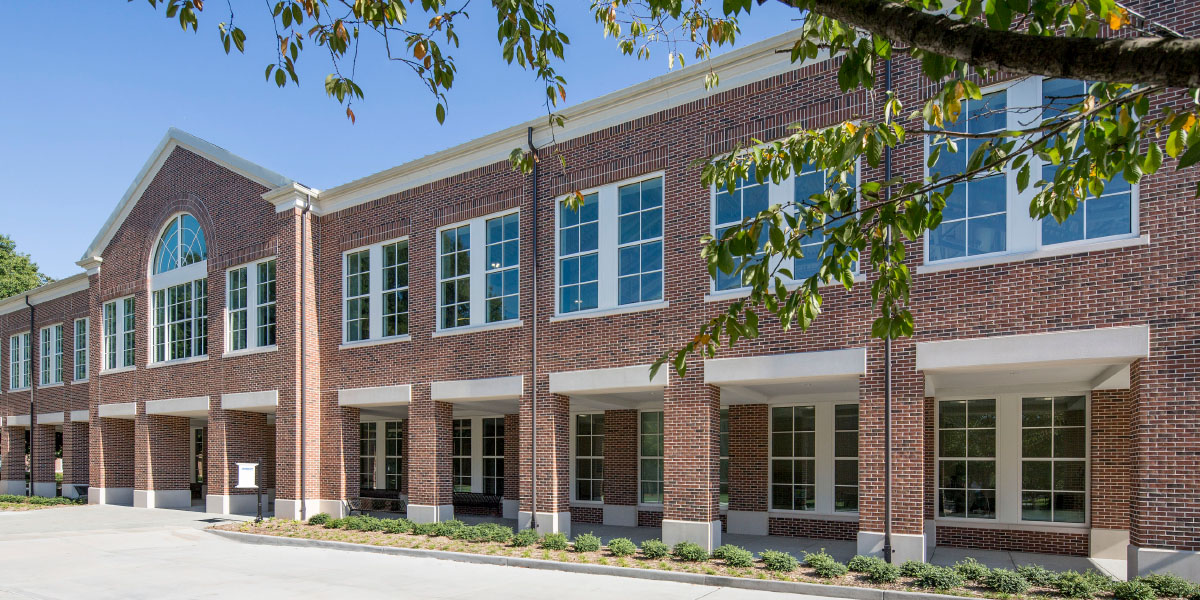 New and Much Improved
Once the college had chosen not to continue down the NCAA path, everything came together quickly. Estimates for renovating the existing facility totaled nearly as much as starting from scratch. So, with "eat better, move more, sleep well" as a mantra, Spelman demolished the old physical fitness facility, raised the necessary funds, and completed construction of a new facility—all within 18 months. Thanks to the support of foundations as well as individual donors, the $18-million building was already paid for when it opened last August.  
The new facility includes an indoor track, a heated swimming pool, a weight room, a well-equipped fitness area, and regulation basketball courts. Students can meet with a personal trainer, take swimming or boxing lessons, organize pickup volleyball or basketball games, use stationary cycles and treadmills, and take advantage of an array of nutrition and dietetic services.
 The center has four multi-purpose rooms. Additionally, it is equipped with a kitchen, where each week a dietician demonstrates healthy cooking for students, faculty, and staff. Spelman also offers a Freshman Fitness Package for incoming students, which includes a fitness assessment and "exercise prescription" to encourage healthy habits throughout their college years and beyond. 
"Our motto for the center is 'Embracing Wellness for the Health of It,' so we ascribe to all dimensions of wellness: physical, mental, spiritual, financial, environmental, and so forth. We offer workshops for the students around all these issues," says Dalton. 
Given the new center's range of amenities, a faculty-staff wellness curriculum committee is working to review and possibly revamp Spelman's physical education requirements. The provost has already indicated that the college will eventually combine its fitness and physical education programs, which will produce cost savings. 
High Points
At 52,000 square feet, the new wellness center is slightly larger than its predecessor but, as an energy-efficient and LEED-certified building, costs about the same to operate. As a result, we didn't have to pass on any new costs to our students, who can use the facility without paying any additional fees. 
We recently hosted an HIV testing event at the center, inviting students from neighboring colleges to come by and check out the new facilities. The response was so positive that we are now considering membership policies and fees for non-Spelman users.  
Another unexpected benefit has been the extent to which the wellness center encourages multidisciplinary activities. In addition to various faculty using the center's classrooms, the art department selected student artwork to adorn the walls. With more than 30 pieces of artwork on display, the wellness center has become a gallery location, a place for students to see other Spelman students' creativity come to life. 
Our admissions staff reports that the wellness center is usually a high point of tours for prospective students. No one seems bothered by the lack of NCAA sports, perhaps because Spelman had been an NCAA school for only about 30 of its 135 years, and had never been a powerhouse. We do, however, have a great number of students wanting to use the wellness facility, especially for pickup games in the gym. That interest is driving the development of an intramural sports program, which is being discussed for the 2016–17 academic year.  
SUBMITTED BY Robert D. Flanigan Jr., vice president for business and financial affairs and treasurer, and Darnita R. Killian, vice president for student affairs, Spelman College, Atlanta