Part of the research we've conducted in support of NACUBO's Economic Models Project (EMP) over the past three years includes numerous focus groups involving wide representation of higher education leaders and stakeholders. The EMP advisory committee likewise includes executives from colleges and universities, think tanks, foundations, and several for-profit companies.
As we reported in the white paper, Possible Futures for Higher Education's Economic Models, findings from many interactions among stakeholders confirm that political, social, and financial factors point to the urgent need for colleges and universities to change their economic models; and, while the pace of change in our world is rapid and increasing, the pace of change in academe is relatively slow.
As Rita Gunther McGrath, of Columbia University Business School's faculty of executive education, puts it: "What are the signs that a business model is running out of gas? The first clear stage is when the next-generation innovations offer smaller and smaller improvements. If your people have trouble thinking of new ways to enhance your offering, that's a sign. Second, you hear customers saying that new alternatives are increasingly acceptable to them. And finally, the problem starts to show up in your financial numbers or other performance indicators."
Indeed, on a daily basis, higher education is criticized for failing to maintain affordability and accessibility. Critics assail the industry's resistance to change and Ivory Tower culture. Parents, students, and politicians demand new operating models and outcomes.
At the same time, both Moody's and S&P project continuing difficulties and question institutional survival rates, at least for smaller colleges and universities. Many participants in the EMP focus groups, conducted in 2015 and 2016, share this view. And while larger institutions may be somewhat immune from the day-to-day struggles of their smaller counterparts, all of higher education continues to bear the brunt of critique of increasing price and perceived diminishing outcomes, while dealing with significantly reduced public resource support (if public) and variances of the economic cycle on fundraising and investment returns (whether public or private).
While we can't forecast the future of higher education with certainty, we know the possibilities range from maintaining the status quo to replacing current institutions with something completely different. The unbundling of course delivery that began with online education may spread, as some experts have forecast, to complete unbundling of higher education degrees with the expansion of competency-based education, personalized adaptive learning systems, and other technologies that make learning available anytime, anywhere.
Consequently, most change, to date, is occurring at the margins and not truly transforming American higher education. Nonetheless, even higher education's "status quo" is a moving target, as colleges and universities adjust their missions, structures, products, and processes in response to changing societal expectations and financial realities.
Despite these critical views of higher education, our research allowed us to identify a number of efforts undertaken by colleges and universities to ensure their future relevance and economic sustainability. While long-term outcomes will not be known for years, these case studies, as included in our white paper, describe institution strategies that, to date, appear to place them on positive trajectories.
Cedar Crest College, Allentown, Pa.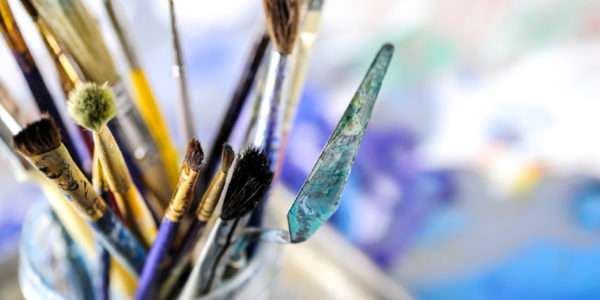 Profile: When Cedar Crest College was founded in 1867, the visionaries who saw a need to educate Allentown's young women might never have imagined what it would become 150 years later. Today, it is a premier college dedicated to educating the next generation of women leaders, preparing students for life in the global community, and supporting a growing school of adult and graduate education that serves both women and men.
Mission Statement: Cedar Crest will fully embrace its identity as a women's college.
Liberal Arts With Helping Hands
"Liberal arts are embedded in all we do," states Kahr. She cites the importance of skills garnered from the liberal arts curriculum—problem solving, communications, and critical thinking—to Cedar Crest's growing nursing program. Art Therapy, introduced a few years ago as part of the college's efforts to reinvent and reinvigorate its programming, leverages the college's strengths in the visual arts and multiple media. The college has also closely linked nursing with its performing arts program, with theater students acting as patients in simulations that afford enhanced interaction with lab mannequins.
Pasco-Hernando State College, New Port Richey, Fla.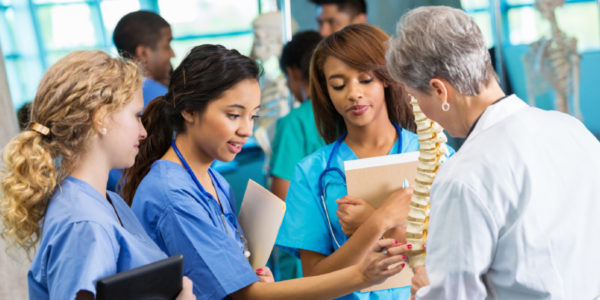 Profile: At its five convenient campuses, Pasco-Hernando State College (PHSC) provides students with personalized attention, small class sizes, highly credentialed faculty, and tuition and fees among the most affordable in the state of Florida.
PHSC's Associate in Arts (AA) degree program provides a solid foundation in the arts and sciences. Successful completion of PHSC's AA degree guarantees a seamless transfer to one of Florida's public universities or state colleges at the junior level.
PHSC provides training for more than 30 high-demand careers in business, health, industry and technology, and public service through new bachelor's degrees, an Associate in Science degree, and certificate programs.
Mission Statement: Pasco-Hernando State College serves the educational needs and interests of its community by awarding certificates, diplomas, and associate and baccalaureate degrees. As a comprehensive, multicampus, learning-centered institution, PHSC utilizes various instructional modalities and support services. PHSC provides an accessible, diverse teaching and learning environment rich with opportunities for students to achieve academic success and cultural growth in a global society.
Evolving From a Community to a State College
In 2014, Pasco-Hernando State College (PHSC) in New Port Richey, Fla., began offering two baccalaureate programs—in nursing, and supervision and management—and transformed from a community college to a state college.
These new programs respond to local workforce needs, ascertained during community summits that included governmental, educational, and business leaders. PHSC's CBO Ken Burdzinski reports that local hospitals wanted opportunities for their nurses to obtain bachelor's degrees without leaving the local community, and saw PHSC as an excellent partner given the extremely successful registered nursing and licensed practical nursing programs already in place. In order to leverage opportunities with institutions in the region, Pasco-Hernando also partners with local four-year colleges and universities to provide 2+2 programs in IT and education (in which freshmen and sophomores earn an associate degree with intention to transfer to a baccalaureate program), with delivery of upper-division courses on the PHSC campuses.
Burdzinski notes that one of the challenges to making these changes is addressing them with the regional accreditor, in this case the Southern Association of Colleges and Schools. He likens the transition to a baccalaureate institution to the scope and complexity of reaffirmation of accreditation. In preparation for such a structural change, the business office needs to be prepared to show the economic feasibility of the new programs with pro forma financials, thereby demonstrating that the new programs will not adversely impact the institution's sustainability.
University of California, Riverside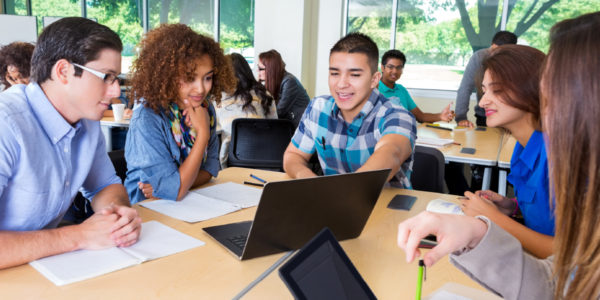 Profile: The University of California, Riverside, is one of 10 universities within the prestigious University of California system, and the only UC institution located in inland Southern California.Widely recognized as one of the most ethnically diverse research universities in the nation, UC Riverside currently hosts about 22,000 students, with 900 instructional faculty.
Mission Statement: The University of California, Riverside will transform the lives of the diverse people of California, the nation, and the world through the discovery, communication, translation, application, and preservation of knowledge—thereby enriching the state's economic, social, cultural, and environmental future.
Better Decisions Through ABC
Working in tandem, University of California Riverside's Chief Business Officer Maria Anguiano and Provost Paul D'Anieri are transforming the university's approach to resource deployment decision making with activity-based costing (ABC).
A project is underway to provide deans and other academic leaders with the information needed to make optimal decisions about course delivery to enhance student success. Anguiano and D'Anieri concur that the incentive-based budget model implemented previously created the foundation for their ABC methodology.
Tools being developed will allow UC Riverside's deans and department chairs to understand the cross-subsidization of their programs and the impact of alternative resource allocation strategies. They will also support scenario planning and assessment of enrollment and program changes. The ultimate goal, says Anguiano, is to provide "actionable data for academic leaders to achieve desired educational outcomes for students."
Utica College, Utica, NY
Profile: In the heart of Central New York, Utica College is a comprehensive, independent, private institution founded in 1946. It offers many of the advantages of a large university, such as undergraduate and graduate degree options, excellent academic programs, and outstanding faculty.
Mission Statement: Utica College educates students for rewarding careers, responsible citizenship, enlightened leadership, and fulfilling lives by integrating liberal and professional study, by creating a community of learners with diverse experiences and perspectives, by balancing a commitment to its local heritage with global outreach, by encouraging lifelong learning, and by promoting scholarship in the belief that the discovery and application of knowledge enrich teaching, learning, and society.
Tuition Reset for Affordability
Utica College's "affordability initiative" reset the college's tuition for the 2016–17 academic year. The decision to adjust the college's sticker price and, concurrently, its financial aid discount rate, responds to "intense public and governmental pressures, as well as increased scrutiny from prospective students and families regarding growing student debt and the cost to attend college," explains Pamela Salmon, chief business officer at Utica. With the dual goals of increasing future admissions and retention of existing students, the new sticker price applies not only to new but also returning students, each of whom was promised a tuition savings.
A small team led by the president and executive vice president, that included several members of the college's board of trustees, worked nearly two years to develop and assess tuition reset options. Their work included continuous budget modeling and analysis, and financial statement projections. Recognizing that the first year would be an "investment year," the college expects to incur an operating budget deficit due to the guarantee that every returning student will pay less with the tuition reset than they would have without the move to the new tuition model. Future enrollment growth is expected to provide increased revenues, an assumption supported by applications received for the current year.
University of Minnesota, Rochester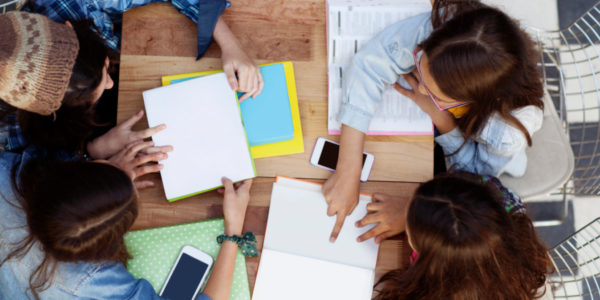 Profile: The University of Minnesota Rochester offers students an unparalleled education in the health sciences, including an integrated, hands-on curriculum, personalized attention, and a learning experience that is truly one of a kind. Immersed in the heart of one of the nation's most health-focused communities, students engage with medical professionals on a daily basis and graduate prepared to transform knowledge into discovery in the ever-changing world of health care.
Mission Statement: The University of Minnesota Rochester promotes learning and development through personalized education in a technology-enhanced environment. The university empowers undergraduate and graduate students to be responsible for their own learning and provides appropriate support to prepare them to succeed in a global and multicultural society.
The university serves as a conduit and catalyst for leveraging intellectual and economic resources in Rochester and southeastern Minnesota through its signature academic, research, and public engagement programs in collaboration with other campuses of the University of Minnesota, other higher education institutions throughout the state and nation, governmental and nonprofit organizations, and private enterprise.
Cohort Model Leverages Student Success and Institutional Efficiency
Agile learning systems are at the heart of the University of Minnesota Rochester's response to changing workforce needs and career opportunities for its students. University faculty have a unique, foundational, and customizable curriculum for their students.
Founded in 2006, this campus of the University of Minnesota uses a cohort model for the first two years of instruction. Chancellor Stephen Lehmkuhle cites the benefits to students and to the university stating, "the cohort model leverages student peer support, while also providing a pedagogically efficient and effective model because the curriculum comprises a set of interconnected courses."
The two foundational years provide opportunities for students to explore a variety of career options while not being bound to any particular career trajectory. These options shape year 3 coursework, and year 4 is designed by the student with the assistance of faculty. During this capstone year, Chancellor Lehmkuhle notes, "students stipulate where they will study (not necessarily with us), what courses they will take (not necessarily ours), and what experience they will pursue."
St. Olaf College, Northfield, Minn.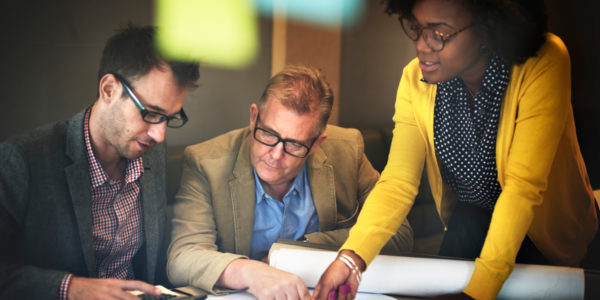 Profile: Founded in 1874 by Norwegian Lutheran immigrants, St. Olaf is a nationally ranked liberal arts college of the Evangelical Lutheran Church in America, located in Northfield, Minn.
St. Olaf has a strong track record of preparing students for careers in medicine and the health sciences. Approximately 75 percent of St. Olaf students who apply to medical school within three years of their graduation date are admitted.
Mission Statement: St. Olaf College challenges students to excel in the liberal arts, examine faith and values, and explore meaningful vocation in an inclusive, globally engaged community nourished by Lutheran tradition.
Carleton College, Northfield, Minn.
Profile: Founded in 1866, Carleton College is a small, private liberal arts college in the historic river town of Northfield, Minn. Best known for its academic excellence and warm, welcoming campus community, Carleton offers 32 majors in the arts, humanities, natural sciences, mathematics, and social sciences.
Mission Statement: The mission of Carleton College is to provide an exceptional undergraduate liberal arts education. In pursuit of this mission, the college is devoted to academic excellence, distinguished by the creative interplay of teaching, learning, and scholarship, and dedicated to our diverse residential community and extensive international engagements.
Distinction and Cooperation
St. Olaf and Carleton colleges have more than a century of shared history in Northfield, Minn. Students have long been allowed to take courses on both campuses, and the two colleges have experimented with sharing faculty and staff. Some of these efforts resulted in ongoing collaboration, but most have been limited in scope and impact.
Consequently, for the past two years the colleges have undertaken strategic cooperative efforts, believing, in the words of St. Olaf's Vice President and CFO Janet Hanson, that "go it alone" inclinations are not financially or academically feasible for addressing present and future opportunities and challenges. "We believe," she explains, "that collaboration between our two organizations will provide a critically important strategy to meet these challenges, and enable us to advance our liberal arts mission and contain costs while maintaining our distinctive identities and strengths. Fred Rogers, vice president and treasurer at Carleton, identifies the institutions' "tradition of autonomy and self-reliance."
Recognizing the inherent desire of institutions to maintain their unique identities, the project has engaged a wide range of constituents—library and IT directors, human resources and grant personnel, and faculty—to identify and define opportunities for collaboration. Nearly $200,000 in grants have been awarded for 32 collaboration projects, involving more than 200 faculty and staff and 500-plus students. Such projects have resulted in the establishment of shared technology and library services, under the direction of shared staff.
University System of Maryland, Rockville
Profile: The University System of Maryland has been in existence since 1988, when it was created from the merger of University of Maryland (UM) and Board of Trustees of State Universities and Colleges (BTSUC). As a system of higher education, USM creates a dynamic environment that is helping to power Maryland, the nation, and the world forward. USM is a recognized leader in many areas. These include academic and research excellence, innovation, economic and workforce development, and the effective and efficient use of resources.
Mission Statement: The mission of the University System of Maryland is to improve the quality of life for the people of Maryland by providing a comprehensive range of high quality, accessible, and affordable educational opportunities; engaging in research and scholarship that expand the boundaries of current knowledge; and delivering knowledge-based programs and services that are responsive to the needs of the citizens of the state and the nation.
USM fulfills its mission through the effective and efficient management of its resources and the focused missions and activities of each of its component institutions.
Nine Universities in One
Thanks to collaboration between local business leaders and the University System of Maryland, Rockville, Md., is no longer a higher education desert for those wanting a bachelors or graduate degree. While well-served by Montgomery College for two-year programs and degrees, the largest county in Maryland lacked access to four-year institutions.
Since 2000, the Universities at Shady Grove (USG) have provided access to not one but nine Maryland universities. Eighty on-site programs are offered, ranging from exercise science through Salisbury University to simulation and digital entertainment through the University of Baltimore to accounting through the University of Maryland. Programs focus on workforce needs for the region and are offered on full- and part-time schedules as well as in the evenings and weekends to accommodate student needs. Student are attracted to USG's campus that includes many student clubs and activities.
Karen Mitchell, chief operating officer, states, "USG was designed as a way to offer affordable and accessible higher education. It is a commuter campus, and undergraduate and graduate students primarily live or work in the area. Undergraduate students save money by attending a community college for the first two years. The state and county save money on this model as well."
Mitchell goes on to explain: "One economy is the unique way that student services and faculty support are provided on-site by USG. These shared services include admissions and registration, financial aid, library, information technology, academic success, and career services."
Jacalyn A. Askin is higher education Economic Models Project manager, and Bob Shea is senior fellow, finance and campus management, at NACUBO.