One of the first things that comes to mind when you think of Austin is music. With a thriving arts scene that includes more than 250 music venues and features the renowned music festivals South by Southwest and the Austin City Limits Music Festival, Austin has certainly earned its moniker "Live Music Capital of the World." But there is so much more to this city, which is steeped in a history of independence, innovation, diversity, and creativity.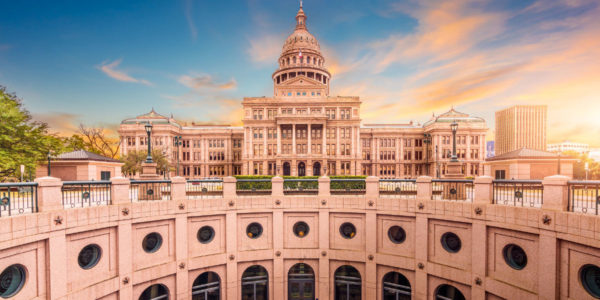 Established in the 1830s along a bend in the Colorado River and on the edge of Texas Hill Country, Austin became the state capital in 1839. Over time, the city's reputation as a hub of authenticity—as epitomized by the iconic slogan "Keep Austin Weird"—has been matched by its spectacular growth, historically doubling in population every 20 years. 
Individuality is on display everywhere you look in Austin. While the stately Capitol dome defines the familiar Austin skyline, you can see the city's evolution and innovation through its architecture and businesses downtown. 
Since the 1950s, Austin has been a growing hub for technology companies, startups, and entrepreneurs looking to make their mark. It is now known as "Silicon Hills," a nod to California's Silicon Valley and the rolling hills of western Austin. Technology companies such as Hewlett Packard Enterprise Development LP, Intel Corp., Cisco, IBM, Apple Inc., and eBay, are just some of the 5,500 startups and tech companies that call the Greater Austin area home. 
Embracing diversity is also central to Austin's character. The city's varied cultural heritage is available for all to experience, whether you're visiting Teatro Vivo, a bilingual theater dedicated to producing culturally relevant performance art addressing critical social issues about the Latino experience; sampling Asian-smokehouse-meets-Texas barbecue; or checking out one of the several all-black improv troupes performing at ColdTowne Theater. 
Embracing creativity, innovation, diversity, and independence has been essential to Austin's journey, aptly positioning it to host the NACUBO 2019 Annual Meeting, which is based on the theme "We Are the Journey." At the annual meeting, you will have a chance to collaborate, discover innovative practices, and hear directly from campus leaders, industry strategists, and peers as you journey into the future of campus finance and administration.
Network, Engage, and Collaborate
Check out the annual meeting website at www.nacuboannualmeeting.org to see a list of options for targeted learning opportunities in small group meetings. 
Roundtables and forums. These sessions offer unique opportunities for attendees to identify and share pressing challenges, explore potential solutions, and learn from the experiences of colleagues. Choose from the roundtables for senior leaders at comprehensive institutions, small institutions, or community colleges.

 

Preconference programs for future and new business officers. In conjunction with the annual meeting, NACUBO will offer two preconference workshops that will benefit both aspiring chief business officers and CBOs who have fewer than three years in their roles. (For details, see sidebar "Leadership Preconference Workshops.")
Learning Opportunities
NACUBO's four constituent councils have once again helped shape a collection of concurrent sessions designed to provide insights into focused topics and ideas within the framework of the comprehensive annual meeting program. Customize your learning experience by selecting from a rich menu of presentations that target the needs of NACUBO's primary member segments: community colleges, small institutions, research universities, and comprehensive and doctoral institutions. 
Here's a list of tracks that will be covered during the conference: 
Advancing With Technology. Explore the strategic and technical issues facing business officers as institutions contend with the challenges and opportunities of online education, moving financial information and academic functions to the cloud, and outsourcing key services.

 

Enhancing the Built Environment. Campus leaders must be business and environmental stewards. Every business office is a change agent on campus, affirming the institution's core values while guaranteeing its long-term financial sustainability by increasing efficiency of operations and space utilization, promoting behavioral change, avoiding risk, and generating cost savings.

 

Financing the Enterprise. How do higher education institutions effectively manage financial resources? Today's economy calls for innovative strategies. Hear the latest on endowments, liquidity, debt, and prudent financial practices. (Supported by Bank of America Merrill Lynch)
Implementing and Leading Change. Learn how to motivate and inspire others by fostering an environment that promotes high performance on every level. Build the skills that will help you manage the challenges you face today and in the future. (Supported by Bank of America Merrill Lynch)
Improving the Student Experience. Find out about strategies and technologies that can help boost your institution's enrollment efforts, gain more efficiencies from your student information system, and implement effective student financial literacy programs.

 

Investing in Human Capital. Learn how to cultivate internal leaders, explore voluntary separation programs, and hear the latest about retirement savings plan operations and measures of success.

 

Keeping Current and Connected. Gain insights into how federal policies may impact the business office and ways to prepare for changes in accounting guidance. (Supported by Bank of America Merrill Lynch)
Mitigating Risk and Compliance. Find out how to empower individuals within your organization to isolate and mitigate risks, ranging from data security to international travel.

 

Planning and Budgeting. Discover approaches to strategic planning and assess key topics such as investments, performance-based funding, facility use, and stakeholder engagement. (Supported by Kaufman Hall)
Attendees can earn up to an estimated 14 CPE credits in these tracks. 
Explore and Discover
The annual meeting provides several opportunities for you to engage with your peers through fitness events, community service, tours, and more. Here is a look at the events: 
NACUBO Serving the Community. Saturday, July 13, 7:00 a.m.–2:00 p.m. Join your colleagues for camaraderie and service as we give back to the Austin community at the annual service event. Space is limited to participate in this rewarding experience and preregistration is required (on-site registration not available). Participants must arrive in Austin by Friday, July 12, to attend the event. (Supported by Sibson Consulting, TD Bank, and TIAA)
Nfit Topgolf Outing. Saturday, July 13, 11:00 a.m.–2:00 p.m. Enjoy the sport of socializing at Austin Topgolf, with golf games for all skill levels, chef-inspired dishes, and networking with your peers. There is an additional fee to participate; transportation, food, and beverages are included. (Supported by Huron)
Journey Back in Time at the Opening Event. Saturday, July 13, 6:00 p.m.–9:30 p.m. Enjoy food and drinks at the annual meeting's opening event at the Bullock Texas State History Museum. Immerse yourself in the history of Texas through lively exhibitions, innovative films, and unique programs—all while networking with colleagues and industry partners. Make sure to visit the Texas History Galleries, which showcase the ongoing evolution of the state through more than 700 original artifacts.
Connect and Collaborate. Sunday, July 14. Join your colleagues for an opportunity to meet and expand your network as well as to share your experiences. Individual events for special interest groups—HBCU, LGBTQIA, international attendees, and women CBOs—will feature specific topics and lively discussions. (Supported by BDO USA LLP)
Nfit. Sunday, July 14–Tuesday, July 16. Exercise can have profound benefits for brain function, specifically in the areas of learning and memory. NACUBO wants to help you stay on top of your game by offering fitness options such as the Camp Gladiator class, yoga, and Zumba each day of the annual meeting. (Supported by Huron)
Expo Happy Hour. Sunday, July 14, 5:00 p.m.–6:00 p.m. Sample hors d'oeuvres and drinks while meeting new friends and existing colleagues. Happy Hour in the Expo is one of NACUBO's biggest attractions and an attendee favorite.
Nfit Guerilla Run. Tuesday, July 16, 6:30 a.m.–7:45 a.m. Participate in NACUBO's first-ever Guerilla Run, where you will be placed into groups of 30–40 and led by trained running coaches. Each group will embark on a different route for approximately three miles. Walkers are welcome to join the walking group. Advance sign-up is required. (Supported by Huron)
Perspectives From the Main Stage
Touching on topics from talent generation and the future of work to perspectives on the current political landscape, to where the financial markets are heading and how to be forewarned and forearmed, this year's main stage speakers will prime attendees for a productive and meaningful meeting and help set them on the road to excellence. (Supported by Chartwells Higher Education Dining Services, Grant Thornton LLP, and Wells Fargo)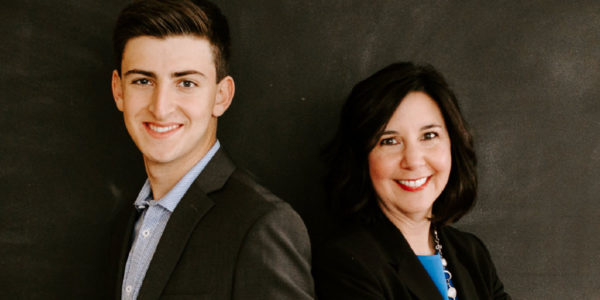 On Sunday, July 14, Josh Miller and Sarah Sladek will be discussing generations in the workplace. Miller is a passionate and informed advocate for his generation—Gen Z. At the age of 16, he's an award-winning entrepreneur and thought leader who has met, and been mentored by, several notable business leaders. Miller brings considerable research and insight to his presentations, drawing on his experiences as both a high school student and a young consultant to Fortune 500 companies. Sladek is a leading researcher and foremost authority on Generations X, Y, and Z. Using her ability to deliver information in entertaining and provocative ways, Sladek will blend pop culture with best practices, trend forecasting, research, and strategy. This tandem talk will help you learn how to engage today's students and young professionals and provide valuable insights into future workforce trends. (Read also "The Multigen Advantage".)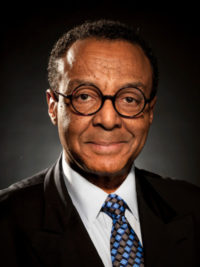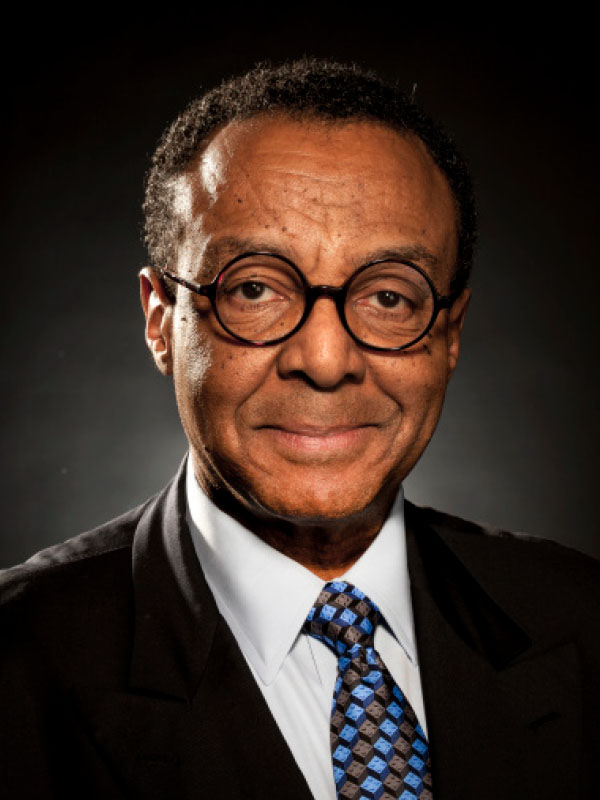 Acclaimed journalist Clarence Page will address the conference on Monday, July 15. Page is a nationally syndicated columnist and a member of the Chicago Tribune editorial board. He is also a regular contributor to news programs, such as The PBS News Hour, The McLaughlin Group, and The Chris Matthews Show, among others. Page is the 1989 Pulitzer Prize winner for commentary and author of the book Showing My Color: Impolite Essays on Race and Identity (HarperCollins, 1996). Through his insightful observations and amusing behind-the-scenes anecdotes, this Washington insider will analyze and evaluate the 2008 elections and beyond, offering his own unique perspective on the current political landscape.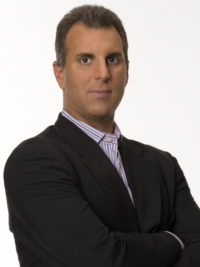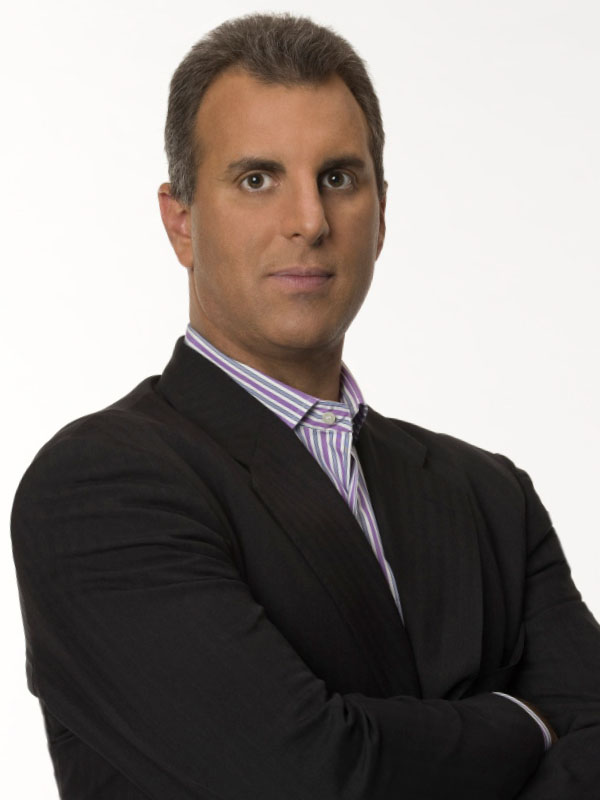 For the closing main stage presentation on Tuesday, July 16, Guy Adami, one of the original "Fast Money Five" on CNBC's Fast Money and a veteran financial services leader, will share his expert, no-holds-barred assessment of how market trends will impact your business or industry now and in the future. An independent trader and champion for independent financial advice, Adami has held high-level leadership positions with some of the top financial companies in the world, including CIBC World Markets, AIG International Inc., Drexel Burnham Lambert, and Goldman Sachs. One of the most seasoned, trusted, and personable financial analysts in the field, Adami's incisive breakdown of developing economic conditions will give your organization a competitive advantage in the U.S. and global marketplaces.
KIRSTEN HILGEFORD is associate editor, content for Business Officer.