---
Augsburg College Hosts Attendees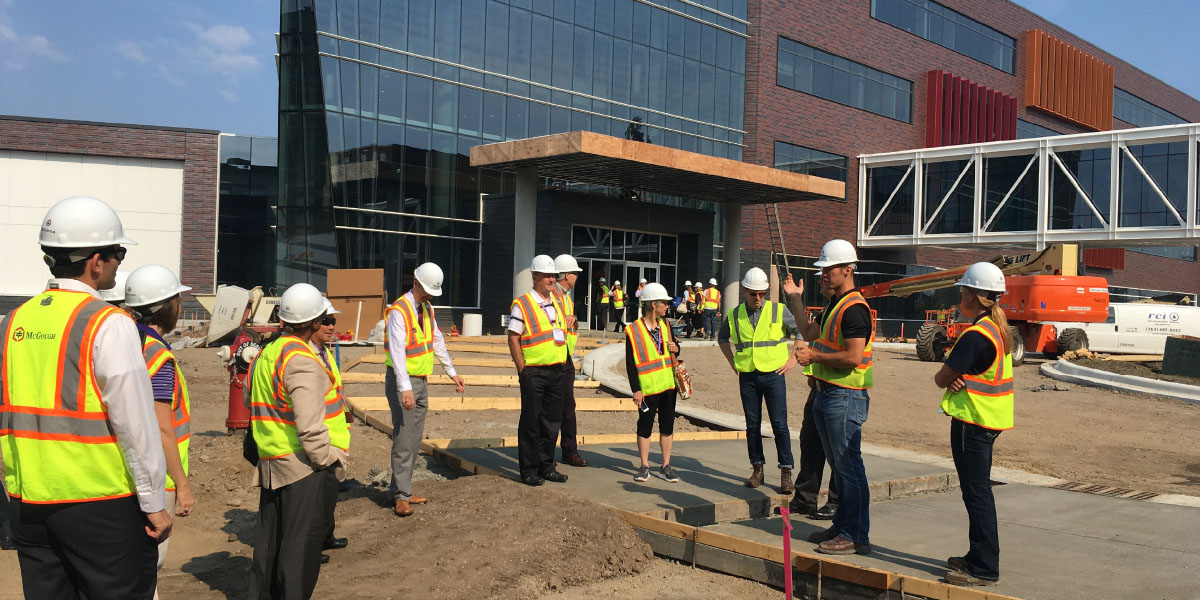 Each year, more than 2,500 students (Auggies) take courses in science, business, and religion at Augsburg College, Minneapolis. To support this learning, the institution in April 2016 broke ground on its newest and largest academic building, the Norman and Evangeline Hagfors Center for Science, Business, and Religion. The center will bring together the study of global business, advanced science and technology, and religious dialogue into a first-of-its-kind education center.
The building, which will open in November 2017—two months ahead of schedule—consists of eight academic departments: biology, business, chemistry, computer science, physics, psychology, math, and religion; 24 labs and 6,000 square feet of student-faculty research facilities; and 135,000 square feet of collaborative learning space.
The center is designed for a range of learning formats and opportunities in classrooms, labs, and common spaces. Each department has a designated learning space with vertical writing spaces and open walls to corridors and other study spaces to foster interdisciplinary and collaborative learning.
The location for the center, which will qualify for LEED Silver certification, was strategically selected to open up the green space on campus. It is built to support flexible uses of space, long-term adaptability, and environmental sustainability. Multiple modules can be combined for specific needs, creating flexibility in space usage.
PREETI VASISHTHA is deputy editor for Business Officer.