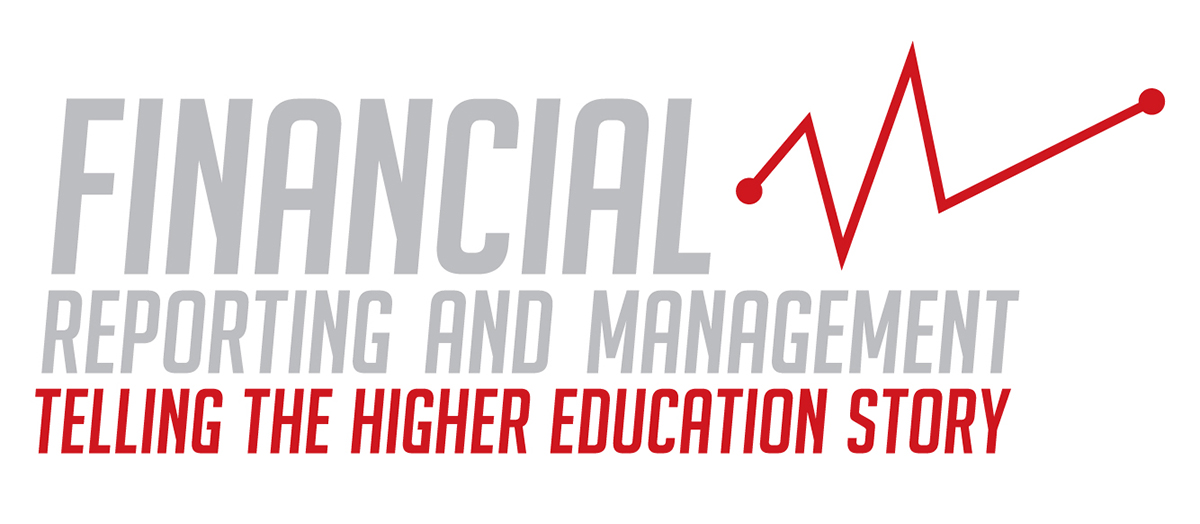 ---
In the not-so-distant past, public institutions routinely depended upon state appropriations to provide much of their revenue. Year after year, the funding continued—usually with modest increases and few, if any, strings attached.   
"For the longest time, higher education institutions went about their business unchallenged," says Patrick Rossol-Allison, executive director of institutional effectiveness, planning, and research at Johnson County Community College (JCCC) in Overland Park, Kansas. "The recession put an end to that sheltered environment. Now, more people are asking questions about how much they are paying for higher education in their state and what they are getting out of it." 
Those questions, voiced by college-age students and their families, as well as other taxpayers, legislators, and President Obama himself, have only intensified as tuition rates and fees have risen at rates far exceeding inflation. As the National Association of State Budget Officers (NASBO) notes in its 2013 report, Improving Postsecondary Education Through the Budget Process: Challenges & Opportunities, tuition and fees at public four-year institutions, after adjusting for inflation, increased 31 percent between 2002–03 and 2007–08 and increased another 27 percent in the succeeding six years.
Tuition hikes, combined with rising levels of student debt and concerns about costs restricting access to higher education, have prompted many states to rethink their funding equations. For example, rather than funding higher education based solely on the number of enrolled students, some states now link funding partially to performance outcomes, such as degree completion, on-time graduation, or increases in priority fields of study.   
Capacity for Change
"Constituents are really pressuring their political leaders to hold colleges accountable," says Rossol-Allison. "The talk of accountability has been going on for a while, but in the current climate the states are serious."
The states have little choice, adds Scott Pattison, executive director of Washington, D.C.-based NASBO. "There's just not enough money. That's the reality the budget office sees and has to deal with," he notes. "With limited resources and more state money going to Medicaid, health care, and K–12, there will not be sufficient funds for other parts of state government, notably higher education."
As a former state budget director, Pattison knows well the mind-set of NASBO members. "No matter what the department or state agency, we're sympathetic to the tough decisions that go with huge cuts," he says, "but we still see higher ed as having the capacity to be much more efficient and save money." 
For example, Pattison continues, "There are opportunities to dramatically change administrative processes at the university level, to avoid the duplication that exists in most of the systems." By centralizing some activities, he suggests, institutions could realize measurable and significant administrative cost savings. 
State budget offices also welcome detailed information on institutional spending trends—which can be hard to come by, says Pattison. Not long ago, for example, he asked some university officials what he considered a reasonable question: How much did it cost them per capita to educate an undergraduate versus a graduate student? "They couldn't answer it, which tells you there's enormous room to improve," says Pattison.
A Uniform Approach
In fact, more than a year ago, the University of California system took on that very challenge in response to a request from the state. 
"The bottom line is that we as an industry need to understand at a more granular level what it costs to deliver education," says Maria Anguiano, who served as interim deputy chief of staff for strategic planning and analysis at UC's Office of the President before her recent appointment as vice chancellor for planning and budget at the University of California Riverside. "We need the integration of both financial and nonfinancial data to answer those types of questions—data that haven't been available." 
Like many institutions, UC reports functional categories of expense when completing the Department of Education's Integrated Postsecondary Education Data System (IPEDS) Finance Survey. Developed several decades ago, the IPEDS definitions and categories don't capture financial information in the way needed to measure today's metrics. Research, for example, isn't necessarily an activity distinct from instruction (see sidebar, "Financial Reporting by Functional Expense Categories").
In addition, UC's 10 campuses and five medical centers used a variety of enterprise resource planning (ERP) systems, including several home-grown versions, and different charts of accounts. With each campus speaking its own financial language, says Anguiano, "We were not able to compare cost or revenue data across the 10 different schools at a meaningful level of detail." 
With the goal of reducing time and effort spent collecting data—and increasing the time spent on data analysis to enhance decision making—UC formed a cross-functional steering committee to revamp ways of capturing and communicating operational costs. "Our first step was to redesign our chart of accounts, to get all 10 of our institutions on the same page," Anguiano explains, adding that a general ledger redesign will soon follow. "A common cost language will help us figure out how to assess our operating model in a more strategic way." When communicating the changes to university personnel, UC emphasized this message: We are working to build a cost framework to help you do your job better.
The new chart of accounts design will bring uniformity to cost classification throughout the system and eliminate redundancy. It has nine chartfields; six are designed to be common throughout the system—Account, Entity, Fund, Department, Function, and Program—while three provide options for individual institutions (Project, Flex 1, and Flex 2). Data analysis will convert the financial information into business intelligence that contributes to informed decision making both internally and externally.
Such a cost framework, combined with nonfinancial information, should help us understand cost at a more granular level, says Anguiano. "Faculty in schools and departments will be able to understand the cost per course, cost per major, cost per department, and cost per school. This will allow us as institutions to better plan for the future."
"The project at UC was all about establishing a baseline common financial language that all higher education stakeholders can understand," from students and parents to faculty, taxpayers, and state officials, she continues. "When people look at the same data and agree it is good data, they can build a foundation of trust to start having the difficult conversations."
Benchmarking for Better Decisions
While working on UC's chart of accounts project, Anguiano has served as a senior adviser to the Bill and Melinda Gates Foundation Postsecondary Success Team, where she created a new costing framework for colleges and universities. Another national project receiving funding from the Gates Foundation focuses on helping community colleges collect and share costing and related activity data in meaningful and easily understandable ways. The National Higher Education Benchmarking Institute (NHEBI), housed at Johnson County Community College, has taken the lead on the project, called "Maximizing Resources for Student Success."
To ensure that the local work at JCCC maintains a national focus, the project has two advisory boards—one for benchmarking metrics and the second for a national budget guide—each composed of campus chief financial officers, budget officers, researchers, and NACUBO staff. "Defining educational and supporting activities within higher education's current reporting infrastructure and understanding related cost drivers will shine a light on all the functions needed to educate students and help them succeed," says Bob Shea, NACUBO senior fellow for finance and campus management, and a member of the benchmarking advisory board. Such information will also help state officials—as well as other stakeholders such as students, parents, donors, and others—understand how resources are used.
"Most community colleges have a budget the size of a phone book—and 99 percent of campus constituents do not understand it," says Rossol-Allison, who until recently served as director of NHEBI. The confusion typically arises from many different activities being grouped into overly broad categories. Last fall, NHEBI launched a pilot project in which 23 community colleges took an activity-based approach to their costs, organizing data specifically related to teaching, student services, and academic support. 
"We're essentially teasing out the overhead, separating it from the costs of actual instructional activity. And anything that benefits students—such as tutoring or career services, for example—is considered part of instructional or student services costs," Rossol-Allison explains. After gathering and analyzing the pilot project data, NHEBI will enable other community colleges to gauge how their own costs compare. 
Benchmarking puts community colleges in a position to make better choices when reallocations become necessary, says Rossol-Allison. "Without activity-based data, they may make random decisions that actually hinder student success," he notes. 
For example, Rossol-Allison continues, when community colleges receive a 2 or 5 percent cut in funding, decision makers often respond by cutting every budget by 2 or 5 percent. But such across-the-board cuts may take funding away from the activities that benefit students the most. In contrast, he says, "This project gives community colleges the tools they need to show trustees and funders how the well-being of students will suffer if certain areas see budget cuts."    
Data Builds Trust
JCCC itself has developed several key performance indicators (KPIs) for student success that its president routinely shares in presentations to stakeholders. In addition to student success indicators, JCCC uses cost per FTE—an IPEDS calculation. At the program level, JCCC uses "return on investment"—a term with which higher education is not always at ease. Return on investment compares how a given program's expenses align with the resources that the program brings in through tuition, state subsidies, and any other revenue it generates. Most importantly, dissemination of KPI data has prompted academic departments to discuss strategies for improving student success as measured by the KPIs.  
"We all have to be willing to look at data, to align with the pressures of the market," says Rossol-Allison. "Our trustees are very interested in numbers now, and so are our accreditors and the state." 
At the University System of Maryland, where he is vice chancellor for administration and finance, Joseph Vivona oversees the office that gathers the operating budget strategies, documents, and justifications from 12 institutions and packages them for submission to the state. He has frequent follow-up conversations with the state budget director and other senior officers, "usually about the budget reductions that are coming our way," he notes, "although in the last four years many of the conversations have been about what they would expect us to do to reduce spending." 
Vivona puts a high premium on the integrity of data presented to the state, believing accuracy is essential to building trust with state officials. "Rarely do we overspend the budget or not meet what we tell the state we're going to do. And, if we have a problem, we're not afraid to show it—we don't spin anything," he says.
That candor came into play about two years ago when the state appropriated $10 million more than the $1 billion the university had anticipated receiving. Vivona recalls, "We immediately brought that error to the state's attention, thinking they'd overstated our current services level." As it turned out, the state was enjoying a good year in terms of revenue so the governor kept the extra money in the university's appropriation. 
Another factor that undoubtedly contributes to the high-trust environment in Maryland is the university system's strategic approach to its budget. "We make a conscious effort to make our work the work of the state, by aligning our strategic plan and budget requests around the state's strategic priorities, which could be workforce development, economic development, college completion, or access," explains Vivona. 
As an example, within the last five years, Maryland has gone from having the eighth-highest tuition in the nation to the 26th highest, reflecting an affordability priority expressed in the statehouse. Maryland is currently home to five of the top 100 "best values" in U.S. public higher education. 
The Value Proposition
Lynne Schaefer is vice president for finance and administration at one of those best values, the University of Maryland, Baltimore County (UMBC). A former state budget and policy official, Schaefer believes it's important for every public institution to repeatedly make the case for the value it brings to the region, to the state, even to the country. 
"Whether it's building the economy or the workforce, we have to talk about how we're helpful partners to the state," she says. "That means we, as higher education institutions, really need to look at ourselves in the mirror and make sure we can say we are effective and efficient and delivering value for the investment by taxpayers." 
Having been on both sides of the budget table, Schaefer encourages public institutions to remain sensitive to the fact that they're asking for support along with many other interests. When allocating resources, state officials swim in an endless sea of demands; they must weigh the funding needs of higher education against homelessness, hunger, housing, and many other issues they may find more compelling. 
"Many financial leaders in government don't have the same view we do of the high value that higher education brings, and they often see higher education institutions as a very privileged group," observes Schaefer, who also serves on the NACUBO Board of Directors. "Rather than going into meetings and talking about how great our institutions are, we need to have gratitude, humility, and respect for state officials and what they're trying to achieve."
Schaefer acknowledges that communication at the state level is a component of the national conversation about reducing college costs. "I think one of the reasons we are where we are right now, with the very public rhetoric about the cost of higher education, is that we have not made our case," she comments. "We don't have a strong data set that allows us to measure ourselves as individual institutions against best practices.
"We should be willing to look at ourselves honestly and to play our part in being as effective as we can, as efficient as we can, to create value for our state and for our nation."
From Scott Pattison's perspective, benchmarking exercises, strong data points that allow for measurement against best practices, uniform accounting structures across systems, and attainable metrics all represent good starts down the road to improved communication with state budget officers. Still, he says, "We have a long way to go in terms of transparency of revenue streams, funding, actual costs, per-capita costs, and so forth. With better transparency within the university system and better information, state budget officers can ensure they are aligning higher education funding with getting the results the state and citizens want." 
SANDRA R. SABO, Mendota Heights, Minnesota, covers higher education business issues for Business Officer. Interviews were conducted by BOB SHEA, senior fellow, finance and campus management, NACUBO.