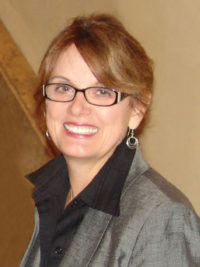 The National Association of Colleges and Employers represents approximately 1,000 national employers and 2,000 college and university career center offices. NACE actively engages its members in research on a broad range of student employment concerns, including internship participation, employer hiring practices and projections, and salary surveys of graduates.
"Our research also tracks industry growth, student demographic shifts, and trends that institution leaders may find useful related to admissions, curriculum, and a host of other concerns," explains Marilyn Mackes, NACE's executive director. In this interview, Mackes assesses how well colleges and universities are helping students translate their academic accomplishments into success in the workplace.
---
There is a healthy debate about how well colleges and universities are preparing graduates for the workplace. What have you learned about this through your research and experience?
In addition to our employer and career center members, each year we also survey approximately 40,000 to 60,000 students to capture perspectives on these kinds of questions. In general, our research confirms that colleges and universities are doing a good job of preparing students to transition to a work environment. For instance, the NACE Job Outlook Survey, which we conduct multiple times throughout the year, shows a growth rate in college hiring between 8 percent and 10 percent since the peak of the recession in 2010. 
Our employer recruiting benchmark survey indicates that the percentage of entry-level hires represented by new college graduates increased from 34 percent in 2006to 52 percent in 2014. Yet another strong indicator is the percentage of new graduaterecruits retained as employees for one or more years. Recent NACE surveys find that the one-year retention rate is at 93 percent, and the five-year rate is 69 percent. These numbers exceed the Department of Labor's data, which suggest that, on average, one-third of an organization's workforce will turn over annually. 
Given the compelling nature of these statistics, what is behind the continued debate about the work readiness of graduates?
There is so much emphasis today on accountability, return on investment, and on having the information we want at the exact moment we need it, that we're not necessarily stepping back and looking at long-term comprehensive data and actual outcomes. And there are different ways of quantifying work readiness, and conflicting views exist even within the higher education sector. 
NACE collects data from our college and employer members who are actively engaged in the actual career preparation and recruitment and hiring processes. In a recent survey of college career center directors, 47 percent felt that graduates were prepared to succeed on the job, 27 percent said they weren't sure, and another 26 percent thought that graduates were not prepared. We have also asked employer members to grade their new graduate hires on the skills they deem most crucial for success on the job. Their responses ranged from a high of A minus in the ability to solve problems to a low of B minus in written communication skills. 
In recent years, there has been increased emphasis on providing students with the technical skills needed for specific jobs. Are colleges and universities placing the right emphasis on the most critical skills that our students need in the workplace?
The specific technical skills that a graduate needs in order to land a job or succeed in one evolve over time with changes in the economic environment, the growth of new industries, and so forth. If you recall at the turn of the century, Y2K led to a big emphasis on computer skills. We also had a dot-com bubble, followed by a bust. 
When you track these phenomena over a long enough period of time, you will see an influx of students majoring in a particular subject, after which you may run into some issues of over-subscription or stagnant salaries. Rather than trying to identify the next hot skill set, what we should focus on are the long-term skills that students need throughout their careers—work ethic, the ability to communicate, and the ability to think critically. These have consistently remained at the top of our employer listing of preferences for nearly 30 years.
Through various task forces and the leadership of the NACE board, we recently approved a definition of career readiness for college and university graduates and identified a list of related competencies. These include critical thinking and problem solving, oral and written communication, teamwork, collaboration, information technology application, leadership, professionalism, and work ethic and career management. These are lifelong skills that will enable people to be successful regardless of changes in the work environment. 
With the tremendous growth in the use of technology to deliver education, how do employers view online education? For the skills employers are looking for, do online credentials or experiences provide the same value as traditional classroom-based instruction?
Currently, we don't yet have a tremendous amount of data on this, but the employers who respond to our surveys have indicated some level of skepticism with regard to online education. Whereas nearly all of our employer respondents—99 percent—say they will hire new graduates from traditional four-year institutions, only about 4 percent have stated that they are open to hiring a graduate of an online institution. 
Keep in mind that this is in response to one particular question over about a three-year period, so we definitely need to capture more data around this issue. 
We also understand that this is a learning shift, which is still very much in progress. Many institutions are providing a great deal of blended learning experiences. All of them are trying to expand capabilities to deliver online education, and some institutions are now entirely online. Eventually the number of employers responding positively to hiring candidates with online degrees should rise. 
As a country, we have emphasized increasing the number of college graduates with STEM majors. How effective has this strategy been, and is there still a strong market demand for STEM degrees?
This has received a lot of attention in the media and from government-directed initiatives. Employers have also been trying to build special programs for sourcing candidates in these fields. And yet, the effect, over time, has been somewhat marginal. 
Our NACE research shows that bachelor degree graduates represented by STEM fields increased from 10.5 percent in 2007 to only 11 percent in 2013. Meanwhile, all indicators point to a continuing strong demand for STEM graduates. Computer science, engineering, and math majors consistently get the highest offer rates in our student surveys, and all of the top 10 majors experiencing salary growth are from STEM fields. Starting salaries for these majors grew in real dollars by a range of 9 percent to 30 percent between 2007 and 2015. So the demand is real, and employers are willing to pay for these graduates, but there aren't enough [of them]. 
Bottom line, colleges and universities do have a great deal more work to do on this front in terms of meeting demand. Realistically, it is very difficult to talk about STEM without talking about immigration, because these issues go hand in hand. In 2014, about 45 percent of the masters and doctoral degrees granted in the fields of computer science, engineering, mathematics, and the physical sciences went to nonresident aliens, calculated from preliminary data provided by IPEDS (Integrated Postsecondary Education Data System).
Where do you see opportunities for more successful outcomes for traditionally underserved populations? 
As one example, NACE is working on an advocacy initiative with the National Organization on Disability, and Career Opportunities for Students with Disabilities to provide employer programs with the best ways to source candidates. This is a significant challenge on many campuses, because many students don't declare their disabilities. 
Of course, there are a range of programs for underrepresented ethnic groups. I think that virtually every institution has dedicated programs for this, as do employers, to try to encourage these students to consider their career opportunities. The challenge is that there is no formula for success. Much of it has to do with relationship building, and the exhibiting of respect and understanding for the diversity of needs of any particular group.
Some discount the value of the liberal arts education in today's job market, suggesting that it doesn't help college graduates get jobs and may not pay off financially. How do you view this?
Not only am I a liberal arts undergraduate, but I also have my doctorate in English, so I personally believe strongly in the value of the liberal arts. Speaking as NACE's executive director, I can tell you that our employers tell us they would rather hire graduates who possess the full range of skills—analytical, quantitative, and strong communication. 
This emphasis on what happens immediately upon graduation can cloud the issue. Let's face it, whether you are a liberal arts major, an engineering major, or an accounting major, what you set out to do is not the sum total of what you will do in the progression of your career, because you will no doubt experience a whole range of things. 
While an education that provides a specific skill set can be useful for obtaining a job in the short term, this may not serve students for the long term. In fact, a liberal education exposes students to a broad range of subjects, and any major can fit within the structure of a liberal arts curriculum. So, it's not a matter of whether you're an engineer, a business major, or an arts major. It's how you balance the combination of things that you study. And this message is most definitely within the scope of our colleges and universities to promote and articulate.  
LYNN VALENTER is vice chancellor, finance and operations, Washington State University, Vancouver, and currently serves as president of the WACUBO Board of Directors.