With three years still to go on its current strategic plan, Elon University in Elon, North Carolina, has already completed 90 percent of the 41 major objectives. We are confident of completing almost all the remaining goals by 2020, as planned—and if history is any guide, we'll wrap up everything early and carry little, if anything, over to the next strategic plan cycle.
For the past 30 years, the institution has used strategic planning to move forward and upward, increasing its size, stature, and visibility in the process. Four times, in the past four years, for example, U.S. News & World Report has named Elon University the "No. 1 School to Watch"; and the late George Keller, an expert on higher education institutional planning, wrote an entire book, Transforming a College (Johns Hopkins University Press, 2004), about Elon's meteoric rise to national distinction.
Much of Elon's transformation is obvious in the physical plant; over the past 18 years, the campus has added more than 100 new buildings. Academics have been transformed as well, particularly with the addition of a law school in 2006 and the creation of a school of health sciences. Our undergraduate enrollment currently sits at 6,000, reflecting an increase of more than 20 percent within the past decade.
While strategic planning plays a huge part in Elon's evolution, mission and vision also help inspire what's to come.
Imagining the Difference
In addition to the hard work of planning and execution, none of the transformation would have been possible without a focus on institutional differentiation. In other words, what could Elon do to stand out from the 35 other private colleges and universities in North Carolina? That question, posed by former president Fred Young, drove the 1990–2000 strategic plan, known as The Elon Vision.
Several answers rose to the top:
Enrollment. For example, Elon could differentiate itself from similar-sized institutions by growing enrollment. So we expanded recruitment activities, initially with a focus on the Eastern seaboard, and in 2001, changed the institution's name from Elon College to Elon University. The renaming was key to other strategic initiatives, particularly those aimed at recruiting nationally and internationally (we currently have students from 49 states and 50 other countries).
Athletics. An institution can also differentiate on the basis of athletics. In today's higher education landscape, a college or university is often known for the quality of schools it associates with in its athletics conference. With that in mind, during the 1990s, Elon consciously moved from the NAIA to NCAA Division II and then into the Big South Conference, the Southern Conference, and now the Colonial Athletic Association (whose members include Northeastern, Drexel, and The College of William and Mary). Not coincidentally, in 2000 the university also adopted the Phoenix, a symbol of renewal, as its new athletics identity.
Academics. Quality of academic programs offers another area of differentiation. By the time the Elon Vision concluded, the university had established a college of arts and sciences and schools of education and communications, along with a master's program in physical therapy, and raised $46.7 million to fund those and other strategic initiatives. Without missing a beat, we segued right into the 2000–10 plan, NewCentury@Elon, which focused on taking Elon's academic program to greater heights.
As part of the NewCentury plan, Elon founded a law school (located in Greensboro, near the Federal District Court); re-established a foreign language requirement for undergraduates; created a prize to honor top student scholars; added dozens of faculty positions; expanded scholarships for outstanding students; and revised its honors program. Elon's service-learning and international education programs earned several national recognitions. And, as the decade came to a close, the Phi Beta Kappa Society established a chapter at Elon, underscoring the university's commitment to offer every undergraduate an excellent education built on the liberal arts and sciences.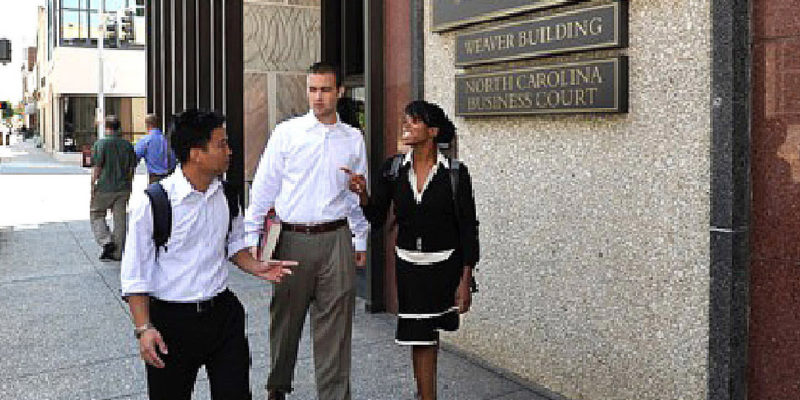 Not Yet Content
In 2010, again without stopping to take a breath, we moved into implementing The Elon Commitment. This plan, which covers 2010 to 2020, communicates the ethos that permeates our campus community: We've done some very good things. Now how can we make Elon better?
A 23-member strategic planning committee representing all constituencies spent a year discussing ways to build upon and continue the university's trajectory toward overall excellence. The committee produced a $586 million plan organized into eight general themes. While the plan includes numerous new buildings and programs, its overarching vision is to inspire our graduates—and provide them with the mindset and skills—to work for the global good. Here are some of the projects either completed or underway in support of several strategic themes:
An unprecedented university commitment to diversity and global engagement. We want our students to experience and learn on the campus in ways that represent what they will encounter in the wider world.
Elon is on track to double its need-based financial aid, to attract and enroll students who could not otherwise afford a private education. Donors have already established 111 new endowed funds, including 40 new scholarships.
Although Elon, among universities granting master's degrees, already enjoys the top ranking for the percentage of students who study abroad, our goal is to provide 100 percent of students with access to such opportunities. Some categories of students—for example, athletes and those in a highly structured curriculum—have difficulty leaving campus for an entire semester. Specifically for such students, we developed alternate study abroad opportunities to supplement our semester-long and one-month Winter Term programs.
Elon's business school developed partnerships with schools in Germany and France and now offers a four-year, dual-degree program. Students spend their first two years at Elon and the next two years studying and working abroad; they earn degrees from both Elon and the partner institution.
Elon's goal to triple enrollment of international students appears within reach. Between 2010 and 2015 the number of international students had already doubled, thanks in part to hiring two admissions counselors who focus on global recruitment.
Given the many religious conflicts around the world, Elon's leadership wants students to have opportunities to meet, understand, and dialogue with people from various cultures and faiths. In 2013, the university opened the Numen Lumen Pavilion, a multifaith center for prayer, meditation, and reflection, located in the heart of campus.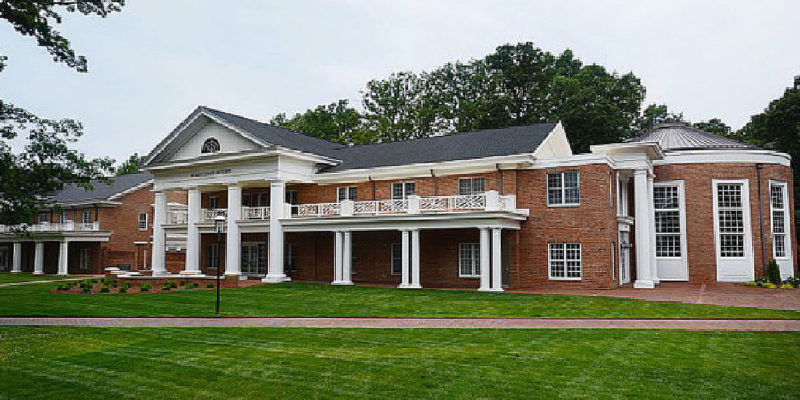 Supporting a world-class faculty and staff. Student success both inside and outside the classroom depends upon faculty and staff who cultivate an environment that supports intellectual and personal growth.
Faculty and staff search processes have been revised to support greater diversity and international recruitment. Since 2010, the number of faculty identifying themselves as ALANAM (African-American/Black, Latino/Hispanic, Asian/Pacific Islander, Native American, Alaskan Native, and Multiracial) has increased 70 percent.
In 2015, the university completed a phased plan aimed at ensuring faculty and staff salaries remain competitive.
To enhance Elon's faculty model of teacher-scholar-mentor, the institution devoted resources to expanding the number of full-time faculty positions and provided more opportunities for faculty to take sabbaticals or receive course releases. With reduced classroom responsibilities, faculty have more time to stay current in their fields, conduct research, and carry out scholarly activities, often working alongside students. Equally important, we have reduced the student/faculty ratio from 15:1 to 12:1 over the last 15 years.
A new partnership between Elon and the UK-Fulbright Commission brings two UK-based faculty members to teach on our campus each year.
The university established its Office of Leadership and Professional Development to provide career advancement guidance and skills-based trainings to all staff. Programs typically cover topics such as diversity and inclusion, supervising and managing employees, writing performance reviews, and developing a strategic planning skill set.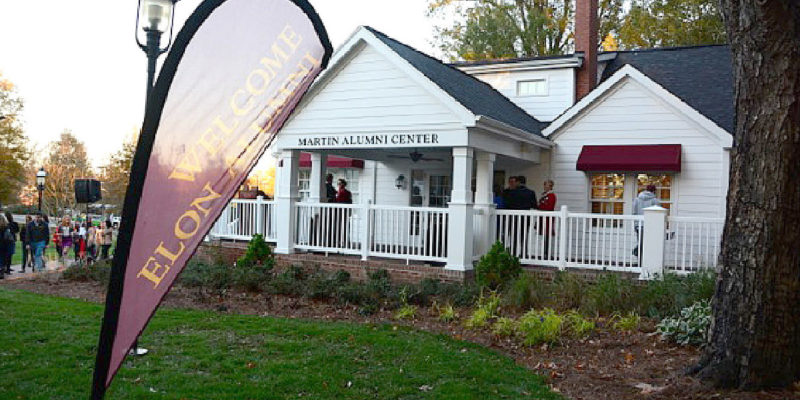 Launching strategic and innovative pathways in undergraduate and graduate education. For more than two decades, Elon has emphasized experiential learning with the Elon Experiences Transcript, which tracks students' out-of-classroom experiences in five areas: study abroad (or in the United States), leadership, service, undergraduate research, and internships. Through other innovative programs, particularly at the graduate level, Elon will play a lead role in meeting society's needs.
Partnerships with several local medical centers, which provided seed money, helped us identify the need for a physician assistant program. We committed part of our reserves to constructing a building to house the new program; the first PA class attracted 1,600 applicants for 38 seats.
In addition to a master's in interactive media, designed as a 4+1 (undergraduate/graduate) degree, Elon introduced a master's degree in management and will soon offer a master of arts in teaching. Other degrees under consideration include a master's of higher education leadership and a master's in speech-language.
The offices of Academic Affairs, Student Life, and Teaching Learning Technologies have partnered to produce an online series for incoming freshmen called "Are You Ready?" The goal is to set strong academic expectations, while enabling incoming students to ask questions of and interact with Elon staff and current students.
A "know how" series of programs is under development to help graduating seniors understand the basics of personal finance, taxes, and negotiating a contract.
Elon opened its Center for Engaged Learning in 2013, to research and develop best practices for enhancing the quality of undergraduate teaching throughout higher education. CEL is currently conducting research related to mentoring undergraduate researchers.
In 2015, Elon's law school implemented a new curriculum that shortens the time to degree by six months and reduces the cost by approximately 15 percent. The new curriculum focuses heavily on experiential learning; law students are now required to complete a "practice residency" by working full time in a legal office. The changes resulted in a 16 percent increase in applications to the law school and a 19 percent increase in the size of the entering class.
The activities outlined here represent just a small portion of The Elon Commitment. The plan's five remaining themes include (1) stewarding Elon's commitment to remain a best-value university; (2) establishing a national tournament tradition of athletics success, along with the highest academic standards for athletes; (3) significantly enhancing the 636-acre campus with premier academic and residential facilities; (4) attaining the highest level of achievement across our academic programs; and (5) developing innovative alumni programs to advance and support the Elon graduate.
Supporting the Future
All of this, of course, takes resources—a lot of them. In fact, the Elon Commitment aims to increase the university's endowment to $270 million by 2020—up from $82 million at the start of the strategic plan. We are already 80 percent of the way to achieving that goal. With the help of an expanded development staff, Elon has increased annual giving participation among graduating seniors (with 53 percent participating), alumni (22 percent), and faculty/staff (72 percent), and found a particularly receptive audience of donors among parents of our overwhelmingly young alumni.
The new 5,000-seat Schar Center, now under construction, is named for Elon parents who pledged $12 million—the largest single gift in the university's history—toward the much-needed convocation facility, which will host major events and serve as the home for Elon's basketball and volleyball programs.
Implementing ambitious strategic plans, especially one right after another, also takes enthusiasm from the president's office down to and through every corner of campus. Fortunately, Elon is populated with people who enjoy exciting and interesting challenges. When their efforts produce tangible results that enhance the institution, they become even more motivated to continue the innovative initiatives that have made Elon a success story in American higher education.
GERALD WHITTINGTON is senior vice president for business, finance, and technology; and associate professor of business, Elon University, Elon, N.C.