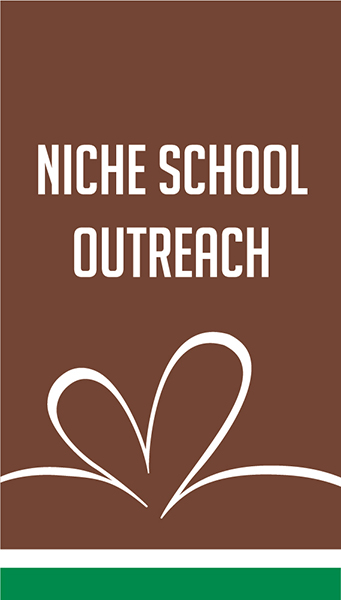 No U.S. institution of higher education had immunity from the 2008 recession, nor have any been spared its lingering effects. Arguably, however, colleges and universities that serve traditionally underserved populations have felt budget cuts the deepest even as their students' need for higher education—and the financial assistance to attain it—has intensified. 
In Arizona, for example, the state has reduced its overall spending on higher education by 37 percent within the last five years; aid for community colleges decreased by 53 percent. "We've gone from having about 15 percent of our general fund being supported by state aid to somewhere in the neighborhood of 4 percent. In 2008 we received about $1,100 per FTE student in state aid, and now it's about $325," reports David Bea. He's executive vice chancellor for finance and administration at Pima Community College (PCC) in Tucson, where Hispanic students represent 41 percent of overall enrollment on its various campuses. 
Arizona's community colleges receive the bulk of their general funding from property taxes. But, Bea points out, "Tucson is the sixth poorest large metropolitan area in the United States, so revenues from property tax growth will be limited."
Across the country, Bowie State University (BSU), Bowie, Maryland, has felt the repercussions of decreased state funding as well. Maryland's oldest HBCU (historically black college or university) now receives about 45 percent of its revenues from state appropriations. "Over the past six years, because of unstable funding, we have had to implement budget cuts and employee furloughs," says Karl Brockenbrough, vice president of administration and finance at the public university. Also affecting the budget: Many full-time students have moved to part-time status.
The increase in part-time attendees may be partly attributable to recent changes in federal aid programs, including stricter credit requirements for Parent PLUS Loans and restrictions on Pell Grant eligibility. The government now limits students pursuing a bachelor's degree to 12 semesters of federal financial aid. "These changes particularly affected a lot of minority students, whose families are no longer eligible for the programs," Brockenbrough notes. "Without aid, they must attend part time, which means it will take them longer to graduate." 
Yet graduation day may never arrive for students who might be juggling school along with the demands of a job and a family. "The great majority of our students are financially needy and have a different kind of life and learning cycle than full-time university students," says Sue Tavakoli, vice president for administrative services at Estrella Mountain Community College (EMCC) in Avondale, Arizona. "They often attend part time, which makes persistence harder." 
At EMCC, part of the 10-member Maricopa Community Colleges system, the fall-to-fall retention rate for students is just under 60 percent, for example. Only 22 percent of students complete their degree or certificate program within six years of enrollment.
With a student population that's 44 percent Hispanic, EMCC serves a geographic area in which 16 percent of residents where EMCC has its main campus live below the poverty level. In addition, says Tavakoli, "The majority of our students are first-generation college students. In general, if they don't stay the first year, they don't continue."
Although Spelman College in Atlanta has a higher, and enviable, graduation rate—78 percent over five years—administrators still fret about the students who leave because they cannot afford to complete their education. "About 85 percent of the minority women we recruit have a need for high financial aid, and about 50 percent of our enrolled students are Pell eligible," says Robert D. "Danny" Flanigan Jr., vice president for business and financial affairs and treasurer at Spelman, a private HBCU that enrolls 2,100 women. "We'd like every young lady to walk out of here four or five years later with a diploma in hand but, unfortunately, it doesn't happen."
Here are four main approaches that HBCUs, HSIs (Hispanic-serving institutions), and TCUs (tribal colleges and universities) are taking to counter decreased funding and federal financial aid and increase persistence rates, while staying true to their specialized educational missions.
1. Broaden Recruitment Efforts
Of the 350 FTEs at the Institute of American Indian Arts (IAIA) in Santa Fe, New Mexico, the overwhelming majority identify themselves as American Indian/Alaska native. In fact, the student body represents more than 80 tribes of indigenous native peoples.
"But anybody is welcome to come here," emphasizes Larry Mirabal, IAIA's chief financial officer, reflecting the perspective of other specialized institutions. "Our primary target, the native population, is only 1 percent of the total population, and the number of students who are interested in the arts is even smaller. So we have to become more visible and articulate our mission—to empower creativity and leadership through native art and culture—to all prospective students, both native and non-native," adds Mirabal. 
With the pool of high school graduates not projected to increase for several years, even institutions with growing enrollments are rethinking their recruitment efforts. Last year, for instance, Bowie State University's enrollment grew 2.6 percent to 5,600 students. Still, says Brockenbrough, "We want to grow and diversify our student population—to enroll more out-of-state students, more non–African Americans, and adult learners—to enrich the academic experience." To that end, Bowie State plays up its unique programs, such as a business incubator that both boosts the local economy and enables students to work closely with entrepreneurs. 
Spelman has embarked on a strategy to broaden its marketing. "We're looking into places such as private high schools and figuring out how to attract more students who don't need financial aid—such as by offering more international experiences," says Flanigan.  
On the program front, IAIA recently introduced a master's degree in creative writing and will soon roll out a master's in studio arts, plus offering associate's and bachelor's degrees. It also plans to bring back a once-popular performing arts program that disappeared after substantial federal budget cuts in the 1990s. (As one of three colleges chartered by the U.S. Congress, IAIA receives a significant portion of its funding from the federal government.)   
To strengthen its relationship with local high schools, IAIA offers seniors the opportunity to earn college credit. And, Mirabal adds, "We're always looking at ways to increase our distance learning opportunities, which enable us to reach students without their having to travel long distances and incur the expense of living on campus." 
2. Support Student Success
Once you have enrolled a student, how do you help him or her stay in school as well as succeed academically? At Pima Community College, where approximately four out of five incoming students test into at least one developmental-level course, a task force is currently retooling the college's overall approach to providing support services. 
"We're working on developing early intervention services to identify a student's individual needs and then—through support, counseling, advising, and developmental education—provide effective ways to help them achieve their ultimate objective without losing them along the way," says Bea, who sees technology, combined with personal contact, playing key roles in these efforts. For example, he notes, "With testing and diagnostic tools that are becoming available, you can refer students to online modules or tutoring services that focus on their specific education needs."
Over the last few years, Estrella Mountain Community College has rolled out several strategies that, in Tavakoli's words, "engage students from Day One, ensuring that they feel like they belong and are connected." These include:
Promoting readiness. EMCC has developed educational agreements with feeder high schools in its area to better align curricular needs, primarily in the subjects of English and math. Also, the college engages with the West Valley Think Tank, composed of universities, community colleges, high schools, and elementary schools. The group is working on aligning the curriculum and providing professional development to high school faculty. Tavakoli explains, "We talk about goals, strategies, and priorities for enhancing the pipeline of students—such as what are the academic deficits? What gaps can EMCC help fill? How can the college help train the high school teachers to help students test out of developmental education courses?"
Mandating testing. EMCC now requires every incoming student to be assessed on his or her level of competency in English, reading, and math. Free to students, the testing determines their initial placement in college-level courses.
Changing courses. For students not yet ready for 100-level courses, EMCC has introduced greater flexibility into its developmental education offerings. "The courses, which are taught by college professors, can accommodate an accelerated rate of learning for students who may reach the desired competency level earlier than the end of the full semester, which keeps them from feeling frustrated," says Tavakoli.

 

Restricting registration. Until two years ago, EMCC students were allowed to enroll after the first day of classes; now, the college does not accept any student's enrollment after a class has already begun. "That, statistically, has proven very effective in improving persistence," reports Tavakoli. "Trends indicate that students who start after the first day of class continue to be behind and will eventually drop."

 
To accommodate students who do drop courses, EMCC initiated staggered start dates. "That has helped clean up dropout rates," reports Tavakoli, "because students who drop out of one course can catch up by enrolling in one that is starting later."  
Identifying mentors. In 2013, EMCC launched a program to introduce first-year students to a faculty or staff member who has volunteered to serve as a mentor. "This is independent of coursework—we have tutoring and faculty office hours for that. It's strictly to help students connect with the rest of the college," Tavakoli explains. The mentors meet at least twice a month with their mentees to reflect on the college experience, discuss extracurricular and career opportunities, and simply build a supportive relationship.
Several years ago, to make it easier for students to request assistance and identify resources, IAIA implemented a student success center model. All in one building, under one director's oversight, students can receive answers to questions concerning admissions, tutoring, and financial aid. At the same time, the institute stopped participating in the federal student loan program so students would not become overburdened by debt.
"Prospective students are immediately engaged by the student success center, whose staff hammers home the need to look into Pell funding, tribal funding, private scholarships, private loans, and institutional aid," says Mirabal. "About a third of our students are first-generation college attendees, so you have to start at ground zero with educating themabout the financial aid process and the paperwork involved." Each fall, for example, IAIA operates a special "help station" dedicated to completing the Free Application for Federal Student Aid (FAFSA).    
3. Optimize Financial Resources
At Spelman College, tuition represents about 48 percent of revenue. Fortunately, the college has a $360 million endowment, invested in many asset classes, that is primarily the product of growth and several significant gifts. The endowment contributes about $20 million a year to Spelman's annual budget base of $100 million.
"On the financial aid side, we try to hold our discount to about 35 percent. Above that, our debt/tuition revenues start decreasing," notes Flanigan. The school works hard to hold down its tuition so it can stretch institutional aid to assist many students. Last year, Spelman set tuition at $26,000, compared to the $40,000 or $50,000 charged by many other private colleges with which it competes. 
On the other hand, Pima Community College's board recently approved a larger-than-normal tuition increase of $5 per unit, primarily to fund improvements the institution must make. "The tuition proposal identified that the extra money would be used to provide better student services, especially in the area of financial aid, and add full-time instructors and support systems for our development education initiatives," says Bea. 
"We also a created a capital allocation of $500,000 a year from tuition—which is not the way we typically do it—to start renovating and equipping classrooms for education in the 21st century," Bea continues. He reports that PCC has received infusions of funds from grants, which have helped its health occupations and aviation programs obtain state-of-the-art equipment and updated training, although the college is still challenged to identify ongoing funding for general instructional use.
Bowie State, too, now focuses more on pursuing grants, as well as partnering with other institutions or nonprofit organizations to win government contracts. Given the precariousness of state funding, Karl Brockenbrough says, "We have to diversify our revenue stream and bring in more money through these additional fundraising efforts." 
Bowie just wrapped up a $15 million capital campaign, its largest ever, and will soon launch another. Both campaigns focus on raising scholarship dollars from a broader base of supporters—not just the alumni solicited in the past but also corporations and foundations. 
4. Remain Relevant
IAIA administrators begin every board meeting, major student event, and community gathering with a reminder of the institute's mission to empower creativity and leadership in native art and culture through higher education, lifelong learning, and outreach. "It sounds elementary, but that repetition works to keep the mission forefront in people's minds," says Mirabal. To ensure that it continues to deliver on that mission, IAIA frequently polls students to learn what it's doing well and where it can improve. 
Similarly, says Bea, PCC aims to become more student centered throughout its structure and operations. "Whenever we talk about decisions, we are focusing on how they will be in the best interest of our students and ensure student success. It's really about understanding your community's needs and focusing the resources on those areas," he explains.
Mindful that the local economy greatly influences students' needs and objectives, Estrella Mountain Community College convenes a community advisory group once per semester. The group's members, which include representatives of local cities, chambers of commerce, media outlets, and school districts, talk about how their organizations can partner effectively with EMCC to build support for students' short- and long-term success. Out of these meetings have come student internship opportunities, an on-campus police station, a bus station, and a satellite campus for delivering developmental and general education classes to students who live 30 miles away from the main campus.
While EMCC has been in operation since 1992, Bowie State opened its doors more than a century earlier, in 1865. Originally known as Baltimore Normal School, the institution focused for years on educating elementary and secondary school teachers. Although Bowie State continues to educate teachers and school administrators, it also has built strong programs in computer science, technology, and business. Next year, according to Brockenbrough, the university will break ground for a new science building that will also accommodate expansion of a much-in-demand nursing program. 
"To continue to provide a quality academic experience, we have to keep developing signature or unique programs to attract students as well as faculty," notes Brockenbrough. 
And he might be speaking for other specialized institutions, not just Bowie State, when Brockenbrough adds, "We're mindful of our history but, at the same time, our thrust has been to produce productive citizens for the state and the region. Times have changed, and we have to change with the times in order to persist." 
SANDRA R. SABO, Mendota Heights, Minnesota, covers higher education business issues for Business Officer.