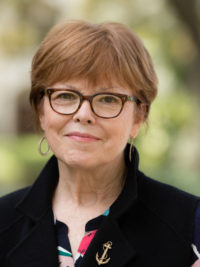 It has been uplifting to see how quickly higher education has risen to the challenge of mitigating the effects of COVID-19 by shutting down campuses, bringing students home from around the world, pivoting to online education midsemester, opening up residence halls for community members in need, sharing protective clothing and masks, and countless other acts, setting a national example for best practices in disease control, risk management, and civic duty.
Your work to address the current and future financial needs of your institutions and to support your students has been equally impressive.
Our sole focus at NACUBO during this crisis has been to serve as your essential resource, and we have redoubled our efforts to ensure that you have the information you need precisely when you need it. For the past 58 years, NACUBO has been a resource for business officers, but at no time has that role been more critical than it is today, as your needs have changed and intensified.
Online Resources
On our homepage, we have consolidated important sources in one spot for your easy access. You'll also find quick links to advocacy updates there.
We've also shifted training and learning opportunities online. You have access to free webcasts discussing business continuity, online conferences supporting your continuing professional education needs, podcasts featuring industry leaders, and weekly Telephone Town Halls providing insight into the latest COVID-19 developments and other news in Washington.
While Business Officer, our award-winning magazine, will continue to provide insights into essential issues, we have also launched a COVID-19 section that will feature articles on how campuses are responding to the virus. Because you are working from home to help flatten the curve, we will publish the May/June 2020 issue online only, allowing you to access it from your devices anytime, anywhere.
In It Together
By now you've heard that NACUBO's 2020 Annual Meeting will not be held in person. Health and safety concerns simply won't allow it. We'll miss seeing old friends and making new ones as we learn together. However, we still look forward to meeting with you virtually to address your professional development interests and to share best practices and emerging ideas.
As we all navigate this public health crisis and the resulting financial difficulties, NACUBO will continue to work alongside you. Like you, we are working at home, but we are more connected than ever. As public policies change, as new opportunities arise, as new guidance is needed, NACUBO will be ready to assist you. And as your questions occur, please reach out. As your membership association, we're always here to help.