---
After a survey four years ago identified several roadblocks to student success, Santa Fe College in Gainesville, Fla., wasted no time in taking action.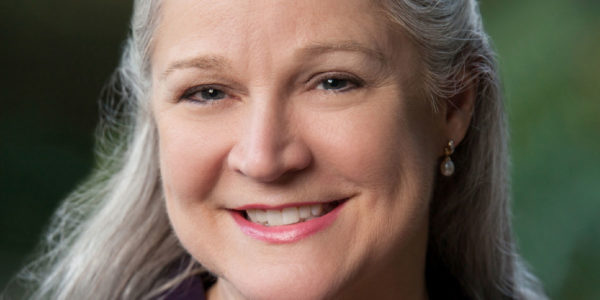 "Our community and our stakeholders reported that many students weren't demonstrating behaviors associated with perseverance," explains Lisa Armour, vice president for assessment, research, and technology. "For example, they weren't always attending class regularly; they weren't engaging fully in classroom activities; and they weren't submitting assignments on time. All those behaviors signal that a student is in danger of getting off track. Although our graduation rate is above 60 percent, well above the national average for community colleges, we feel there is always room for improvement."
She indicates that the community college's early-alert system at that time didn't kick in until a student failed a high-stakes test or was behind the eight ball in terms of recovery. Santa Fe College's solution: Implement a widespread program to cultivate students' educational persistence.
"We refined our communication so that students would receive action-oriented messages at just the point at which they needed them," Armour says. "We now also offer personalized advising. In other words, students have a dedicated adviser whom they see when they have the need, and faculty alerts trigger interventions from those advisers while students still have time to adjust course."
This early-intervention solution is just one of the many reasons that Santa Fe College received the 2015 Aspen Prize for Community College Excellence, which comes with $800,000 in prize money.
Business Officer recently asked Armour, who was selected as an Aspen Presidential Fellow this year, to explain her institution's award-winning educational strategies.
What is Santa Fe doing to keep students on track to graduate with valuable degrees? 
We're proud to serve as many students' gateway to the University of Florida, a highly selective university in our state. We enjoy a great partnership with UF, where many of our students transfer to earn bachelor's degrees. We have agreements with other Florida institutions, such as Florida A&M University and the University of North Florida, which ensure smooth transitions to their programs.
In the state of Florida, community colleges are able to offer selected baccalaureate degrees for students who complete associate of science degrees. Santa Fe College focuses on our region's high-wage, high-demand technical fields for these baccalaureate degrees. We have one that takes a student with an associate of science–level nursing degree to a bachelor's of science in nursing. We have others in fields like information systems technology and industrial biotechnology.
The idea is for the A.S. completers to be able to join the workforce immediately, which allows them to earn a good living at a satisfying job, but also work toward an even better future by continuing their education with us.
Who are your students? 
In the 2014–15 academic year, Santa Fe College served more than 22,000 students whose average age was 25. About 52 percent were female, 65 percent were part time, and 62 percent were working toward a transfer degree.
Most of the others were working toward A.S. degrees or other credentials that lead to great jobs.
About 31 percent of our students receive Pell Grants. As far as race and ethnicity, in the fall of 2015, about 15 percent of our students self-identified as black, 4 percent as Asian, 18 percent as Hispanic, and 58 percent as white. Over half our students were from outside our service district.
Isn't this transfer level high?
Yes. Our graduates have an excellent record of transferring and succeeding at UF. A number of UF intenders from outside our home counties start at Santa Fe.
So where do they live?
We don't offer student housing so they generally take apartments in the area.  Many of our students actually have roommates who are UF students.
What about your transfer and bachelor attainment rates?  
They're very high. Our students are incredible. The state of Florida reports our latest baccalaureate success rate to be more than 98 percent. For all our degrees and other credentials combined, the state reports almost 82 percent of our students are being successful.
What this means is that almost 82 percent are still enrolled, have graduated, or have successfully transferred to another institution.
Why do you think that is?
I have an anecdote from one of our students—I'll call her Alice—who recently reported her experience with our early-alert process. Here's what happened. Alice was taking early, low-stakes quizzes in her biology class, and the results indicated to the professor that she was in danger of getting off track for successful completion. He alerted two advisers assigned to work with her, one of whom supports student veterans and one of whom supports students involved in student government.
Alice credits his timely action and the interventions of those two advisers with her development of a strategy for success. She worked one-on-one with her professor after class, she worked with tutors, and she attended study groups, ultimately earning a B in a class in which she was heading toward an unsuccessful outcome.
Since students in Florida are no longer required to take remedial courses, how do you ensure they have sufficient knowledge to stay on track?
At Santa Fe, we refer to those as academic foundation courses. It's true the state has exempted most incoming students from required placement testing and developmental education coursework.  Some students still opt in but most decide, instead, to take college credit classes right away.
Our academic early-alert system allows our instructors to notify students and advisers that individuals may need additional support to complete those college transfer classes successfully. We offer personalized advising to assist in developing strategies for success, tutoring, and labs where students can work with faculty to fill in gaps in background skills. These advising services are all at no charge.
Haven't you also developed an app to help students navigate the registration process?  
Yes. We began use of the Santa Fe Student App in summer 2014 as part of our larger initiative to refine communication with students so they receive action-oriented messages at just the point they need them.
A tool we call MyStatus is embedded in the app. When anything is holding up a student's registration process, MyStatus offers an individualized and ordered list of actions the student needs to take.
As items are completed, they are ticked off on the student's mobile device with green checkmarks. This assists students in handling exactly what they need to take care of and reduces frustrations they might otherwise experience. We want to free their time and attention for learning. We don't want the registration process to become a barrier to success.
Might you provide a good example of what this app could tell a student to do?
Certainly. Let's take Max, a hypothetical student experiencing his first term with us. He logs into the system and attempts to register for a class, only to discover a hold on his record, a common scenario in higher education. MyStatus displays a menu that tells Max exactly where the hang-up is.
It may be something like submission of residency documentation, completion of the high school transcript submission process, or selection of an orientation session.
Wherever it is, Max is stuck. MyStatus places the problem item at the top of Max's to-do list and walks him through the resolution process step by step.
I understand you've added critical thinking coursework to every health field. How does that work?
Students in the health sciences are completing more case studies and scenarios-based training that give them opportunities to think critically about real-life situations and mock emergencies. In debriefing sessions, faculty will then ask students to explain the reasons for their actions and describe anticipated results. We believe that this positions our students to make great patient-care decisions in our region's medical care facilities.
Where did the idea originate?
The change to this coursework was a response both to evolving accreditation standards and advisory board input. Most of our health sciences programs are accredited by external agencies so we benefit from their advice. Plus, we have strong continuing technical education advisory boards made up of local professionals who offer insight into workplace needs. They help ensure our programs and curricula are current, and our graduates become valuable contributors at their workplaces.
For example, we have an advisory board for each of our health sciences programs. Area professionals representing fields such as nursing and diagnostic medical sonography let us know about developments in their practices, needs in the community for additional employees, and opportunities for advancement that students might take advantage of with additional credentials.
How quickly can you react to their suggestions or input?
It depends. If labor force research and our advisory boards indicate a need and we have faculty in place with the necessary expertise—and generally we do—we can put a program together in a few months.
You've created degree programs linked to regional jobs. Any success stories that you can share? 
Our president, Jackson Sasser, used an example recently at a summit hosted by Governor Rick Scott. A local company, InterMed, has hired many Santa Fe biomedical engineering technology graduates over the years. In fact, about 30 percent of the company's technical staff has graduated with A.S. degrees from Santa Fe.
Among them are Will Moore and Kyle Cole, who were hired at InterMed about 14 years ago as interns. Both excellent engineers, they now serve as role models for new staff, and are major contributors to the success of the enterprise. Will manages a multimillion-dollar division of the company, and Kyle is the service manager for the imaging division.
Can you explain more about your transfer pathways with four-year universities?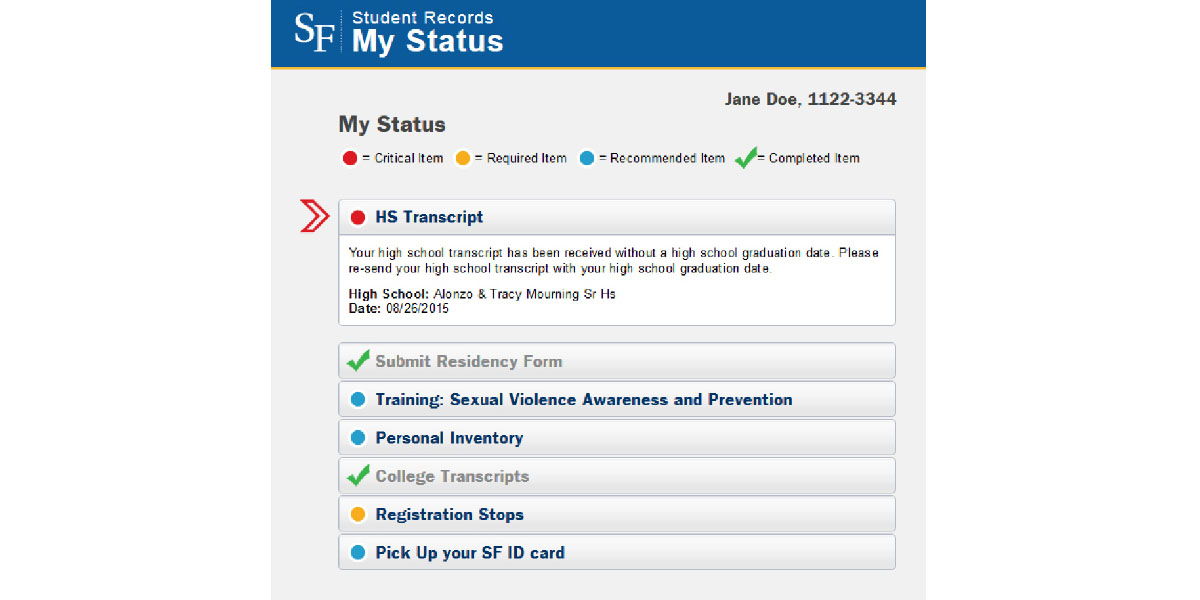 Sure. I'll talk about two with the University of Florida, which we refer to as our best partner because we are both here in Gainesville and UF is very supportive of our programs. About 66 percent of students who graduate from Santa Fe and apply to UF are accepted as transfer students. That's probably the reason we attract so many students from out of district. They really desire access to that university, and they can't possibly all be accepted as freshmen.
A couple of the programs we have with UF are very direct articulation agreements. One is Gator Engineering. In this program, pre-selected UF College of Engineering freshmen applicants are invited to begin their coursework at SF prior to transferring to the university. Through this partnership, we are essentially able to increase capacity for engineering students, giving many—who would otherwise not be accepted—the opportunity for an engineering school education at UF.
We have a similar program for design and construction. UF can only admit a certain number of students and to increase that capacity, the university accepts some with the proviso that they attend Santa Fe initially.
How does your institution plan on spending the $800,000 in Aspen prize money? Is it slated for a particular project or area?
We've placed the prize money in an endowment account and earmarked the earnings to be used to fund special programs that reflect the Aspen Institute's emphasis on student learning, completion, labor market outcomes, and equity.
Do you have anything slated?
Right now, the funds are being directed to Navigating to College, a program that targets area high schools at which 40 percent or more students receive free or reduced lunch, which is an indicator to us that the students may not necessarily come from families that emphasize the importance of academic and career planning. We're talking about community members who are working so hard to keep families afloat that they may not have the experience or time to provide mentorship on academic or career planning.
Our goal is to support teachers and staff at those high schools as they strive to inspire all students to persevere until academic success is achieved.
How can you accomplish that?
Recently we put together a group of faculty who developed very engaging, active learning sessions for high school students. They have traveled to three targeted schools in our area and provided College for the Day. The lessons focus on career choices the students might make through hands-on, engaging, entertaining activities.
I understand that you help lead strategic planning at the college.
Our chief financial officer, Ginger Gibson, and I co-chair the resource and planning council, which serves as the steward of Santa Fe's strategic plan. Ginger, who is a strategic thinker, advises the council on matters related to budget and helps keep us on track in allocating resources to achieve the strategic plan. I facilitate creation and adjustment of the strategic plan, collect data, and produce reports on how we're doing. We have a great partnership. As I remind everyone to stay strategic in their focus, she's reminding them of the resources available to implement the actions they deem to be on target.
What advice can you share on strategic planning?
I believe strategic planning should be a communitywide endeavor. The only way to make sure everyone contributes their best thinking toward the formulation of the plan—and understands it—is if the planning process is very public and highly interactive. We have about 100 members of the college community who participate in workshop sessions related to strategic planning. This ensures the plan reflects our shared understanding of where we are and where we need to be.
MARGO VANOVER PORTER, Locust Grove, Va., covers higher education business issues for Business Officer.
---
COMMUNITY COLLEGES:
Review, Restructure, Renew
Poised to Deliver a Strong Workforce