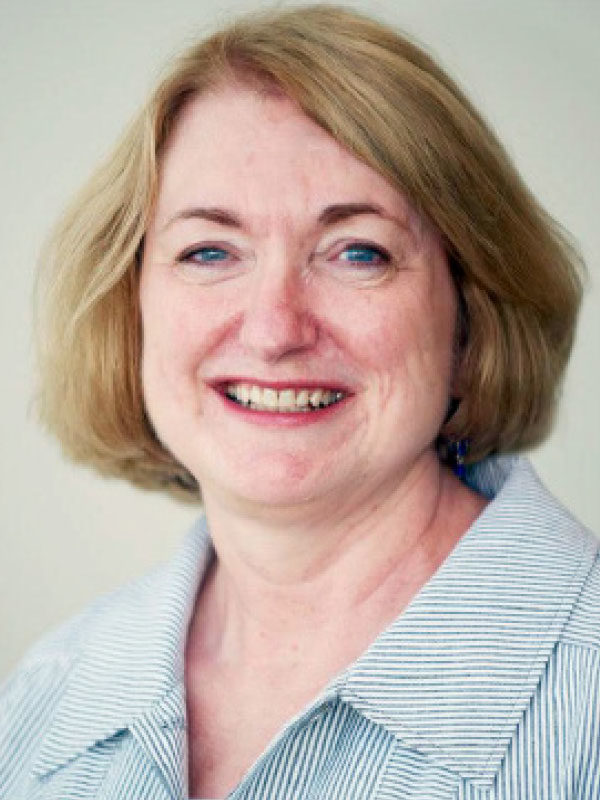 It's only fitting that NACUBO announced the retirement of Anne Gross, vice president, regulatory affairs, at the Student Financial Services Conference, in early March. It was Anne, retiring in late April, who envisioned SFS more than a decade ago. To launch that ambitious effort, she created the Student Financial Services Council, and later, shepherded the SFS Benchmarking study and the SFS Policy and Procedure study from their inception. 
First working for NACUBO as a consultant for a federal affairs project, in 1986, Anne later officially joined the staff in 1988. For more than 30 years, Anne has contributed to the association's valuable work—developing webcasts, news stories, advisory reports, and Business Officer magazine articles. She has also represented NACUBO's membership behind the scenes. Her humility belies the respect that she has earned from our colleagues at other national higher education associations, in her interactions with Capitol Hill, with corporate partners, and—most importantly—at the U.S. Department of Education. 
Please join all of us at NACUBO in congratulating Anne Gross for her countless contributions to the work of your national association over the course of her remarkable career. 
---