Bestselling author Frans Johansson and veteran broadcast journalist Judy Woodruff will address general sessions at the NACUBO 2013 Annual Meeting, July13–16, in Indianapolis. A third general session speaker will be announced soon.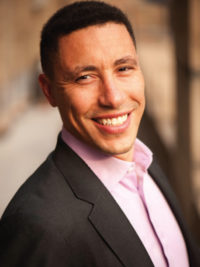 Johansson, author of The Medici Effect: Breakthrough Insights at the Intersection of Ideas, Concepts and Culture (Harvard Business Review Press, 2004)—which has been translated into 18 languages and named one of the top 10 best business books by Amazon.com—will speak on Sunday, July 14. Johansson's second book, The Click Moment: Seizing Opportunity in an Unpredictable World (Portfolio Hardcover, 2012), was named by Fast Company as one of the best business books in 2012.  
In his books and presentations, Johansson shows how the best ideas and innovation come from collaboration among people with diverse experiences, skills, expertise, perspectives, backgrounds, and cultures. Attendees will learn through examples what they need to do to break down silos and bring out the best that everyone has to give to any challenge or opportunity. 
Raised in Sweden by his African-American-Cherokee mother and Swedish father, Johansson comes from a diverse background. He earned a bachelor's degree in environmental science at Brown University and an MBA at Harvard Business School. He founded both a Boston-based software company and a medical device company in Baltimore and Stockholm, and is now CEO of the strategy consulting firm, the Medici Group. He has written articles on health care, information technology, and the science of sport fishing. Johansson has been featured on CNN's AC360, ABC's Early Morning Show, and CNBC's The Business of Innovation series. 
PBS NewsHour coanchor Judy Woodruff, who has covered politics and other news for more than three decades at CNN, NBC, and PBS, will speak on Tuesday, July 16. Currently, she also anchors a monthly program for Bloomberg Television, Conversations with Judy.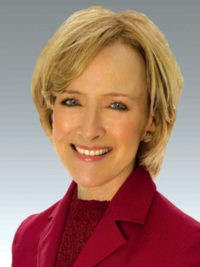 For 12 years, Woodruff served as anchor and senior correspondent for CNN, anchoring the weekday political program, Inside Politics. At PBS from 1983 to 1993, she was the chief Washington correspondent for The MacNeil/Lehrer NewsHour. From 1984 to 1990, she also anchored PBS' award-winning weekly documentary series, Frontline With Judy Woodruff.
At NBC News, Woodruff served as White House correspondent from 1977 to 1982. She also served as NBC's Today chief Washington correspondent.
Woodruff wrote the book, This Is Judy Woodruff at the White House (Addison-Wesley, 1982), and was a visiting professor at Duke University's Sanford Institute of Public Policy, teaching a weekly seminar course on media and politics. She was a visiting fellow at Harvard University's Joan Shorenstein Center on the Press, Politics and Public Policy, where she led a study group on contemporary journalism issues. 
Woodruff is a founding co-chair of the International Women's Media Foundation, which promotes and encourages women in communication industries. She serves on the boards of several organizations, such as the Freedom Forum, the Newseum, and the Urban Institute, and has received several awards for excellence in journalism.
For updates and more information about the annual meeting, visit www.nacuboannualmeeting.org. 
---