This year's annual meeting—themed "Anchored in Culture, Ingenuity, and Pride"—is slated for Long Beach, Calif., July 21–24. Located at the Long Beach Convention Center, the conference will bring together the forces of strong traditions and innovation to inspire imagination and professional growth.
Attendees will be able to choose from a variety of educational learning experiences that include thought-provoking general session speakers; engaging and interactive concurrent sessions; and opportunities to network, connect, and share.
As NACUBO continues its work to motivate business officers to use creativity to inspire change and support institutional goals, this year's main stage speakers will share how creativity and innovation inspired their careers, and what business officers can do to build relationships, encourage partnerships, and become agents of change in higher education.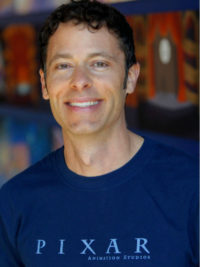 On Sunday, July 22, attendees will hear from Matthew Luhn, one of the original story creators at Pixar Animation Studios, who has more than 20 years of experience working on films, TV shows, and video games. Luhn, who helped build the creative culture at Pixar, will share stories about how to connect communities with customers. He will emphasize the importance of cultivating a culture that encourages creativity and nurtures new ideas, while embracing fear and failing as necessary parts of the process. Luhn will empower attendees to take their own stories from idea to script to finished product.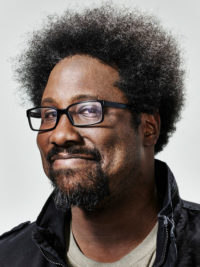 Addressing the conference on Monday, July 23, is W. Kamau Bell, a comedian, political satirist, and host of CNN's docuseries "United Shades of America." As host of the CNN program, Bell travels the country offering viewers a rare yet eye-opening look inside the various subcultures of American life.
With a post-modern perspective, Bell brings audiences provocative insights, as well as commentary on everything from race relations to cultural divides. Previously, he created a thought-provoking one-man show titled "The W. Kamau Bell Curve: Ending Racism in About an Hour," and he hosted the FX network comedy series "Totally Biased With W. Kamau Bell." Outside of his work with CNN, Bell also hosts the podcasts "Denzel Washington Is the Greatest Actor of All Time Period" and "Politically Reactive."
Bell will provide attendees with a hopeful understanding of this country's challenges, and give takeaways on humanity and social change.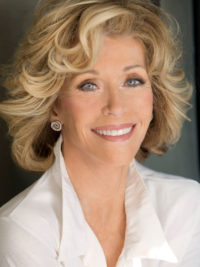 On Tuesday, July 24, Jane Fonda—actress and author—will close out the annual meeting at the final main stage. A frequent speaker on youth development, women's issues, and embracing the longevity revolution, Fonda has published her memoir, titled My Life So Far (Random House, 2005), a New York Times bestseller. Since then, she's published Prime Time (Random House, 2011), a comprehensive guide to living life to the fullest, particularly beyond middle age; and Being a Teen (Random House, 2014), an all-encompassing guide to adolescence.
Fonda's work outside of acting and writing focuses heavily on activism and social change. She is the founder of the Georgia Campaign for Adolescent Power and Potential, as well as the Jane Fonda Center for Adolescent Reproductive Health at Emory University School of Medicine. She also serves on the boards for Women and Foreign Policy at the Council on Foreign Relations; the Women's Media Center, which she co-founded in 2004; and V-Day, a global activist movement to end violence against women and girls.
For more information about the annual meeting and to register, visit www.nacuboannualmeeting.org. Early discount rates will increase after March 31.
---