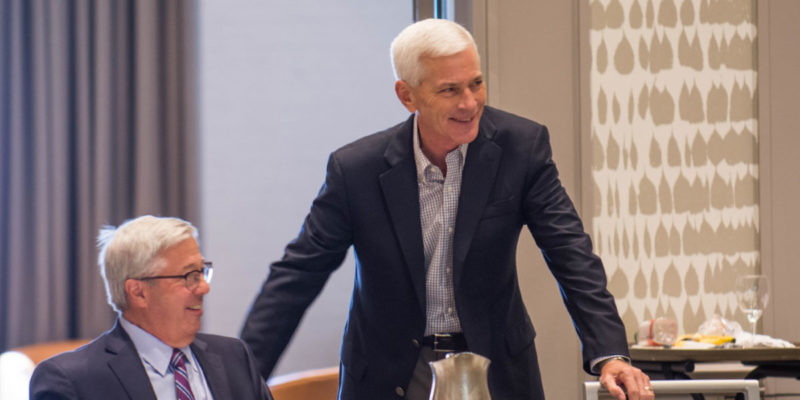 In my short time as NACUBO's 2017–18 board chair, the organization has been busy focusing on the new strategic blueprint, meeting with constituent councils, visiting lawmakers on the Hill, touting the value of higher education, and welcoming a new cohort of NACUBO Fellows to the second year of the program. It has been a pleasure and privilege to be part of these efforts.
As we move forward, we face a new challenge. John Walda has decided to retire from his position as president and CEO of NACUBO at the end of his contract term, which is July 31, 2018. After 12 wonderful years of John's leadership, the board of directors respects his decision and is determined to take full advantage of the time we have left with John at the helm. Together, we plan to step up our efforts to produce impactful programming and engage in proactive advocacy, both of which have been hallmarks of John's tenure at NACUBO.
A search has been launched to identify NACUBO's next president and CEO. The board has chosen the executive search firm, Korn Ferry, to lead the efforts in that regard. Please join us as we take full advantage in the coming months of John's exceptional talents and work to identify our next leader.
NACUBO CONTACT Mary Lou Merkt, NACUBO 2017–18 board chair; and vice president for finance and administration, Furman University, Greenville, S.C.
---