Each year, NACUBO honors individual and institutional excellence through its awards program. The 2014 recipients were recognized in July during the annual meeting in Seattle at a ceremony supported by Sodexo.
DesPlas, Huth Receive Distinguished Business Officer Award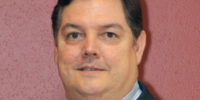 Edward M. DesPlas, executive vice chancellor, business affairs, Dallas County Community College District (DCCCD), Texas, and F. Robert Huth, vice president, business, and chief financial officer, Stetson University, DeLand, Florida, received NACUBO's most prestigious honor for outstanding contributions to business and financial management in higher education.
Upon joining El Centro College, which is located in DCCCD, in 1998 as vice president of business affairs, DesPlas found out that the college had overspent its fiscal resources, and the current-year budget would put the college into an even deeper deficit. DesPlas helped develop a plan that realigned expenditures and redirected resources into marketing and growth opportunities. By the end of his first fiscal year in office, the fund balance had returned to a positive position.  
Also while at El Centro College, DesPlas responded to students' requests for a financially unfeasible parking facility with an innovative solution: the DART Free Program. After extensive research and following a similar model in California, he negotiated a contract with the Dallas Area Rapid Transit System to offer students free public transportation with affordable parking while controlling costs in a downtown college. 
His contributions to DCCCD—which annually enrolls more than 80,000 students and maintains a total operational budget of more than $300 million—include reorganization of the District Service Center, which resulted in increased efficiencies, customer satisfaction, and employee morale; creation of the Enterprise Scholarship Fund, which accrued $1 million in scholarships; and working with the CEO to create a plan to counter the loss of more than $30 million in state funding.
DesPlas was recently cited by the state of Texas for the accuracy and transparency of the district's financial statements. Other awards include NACUBO's 2001 Rising Star Award and the 2002 Outstanding Business Officer Award by the Community College Business Officers.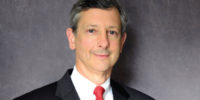 Huth joined Stetson University in 2011 as vice president of business and chief financial officer, where he is responsible for the university's approximately $120 million budget and financial functions, including technology, human resources, investments, and facilities. He has taken an incremental budget and refashioned it into strategically driven annual and five-year financial plans. 
Huth is credited with building business processes that have yielded improved services and garnered savings in the hundreds of thousands of dollars. He forestalled the costly construction of new residence facilities by buying marketable housing complexes. He has also worked with the university's College of Law to improve communication between the campuses and expand their financial relationship.
Huth introduced the investment committee of the university's board of trustees to new assets classes that enhance return and lower risk, and his work in the development of a Stetson enterprise risk management assessment will help the university manage several risks. As a result of Huth's sophisticated analyses, Stetson was able to take on needed debt, even though its master trust indenture was seen for more than a decade as deterring the university's ability to borrow. 
He successfully led negotiations with the City of DeLand, Florida, on its redevelopment of a decades-old football stadium for use by the university's new Division I football program. 
Huth received EACUBO's Distinguished Service Award in 2008. He serves as board chair of the Private College 529 Plan (formerly Tuition Plan Consortium) and recently completed his second term as a commissioner for the New England Association of Schools and Colleges.
Craig Named Daniel D. Robinson Award Recipient
Karen Craig, consultant, NACUBO and AICPA, earned NACUBO's Daniel D. Robinson Accounting Award.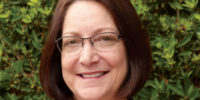 Craig joined NACUBO's Accounting Principles Council (APC) in 2006 and became a consultant for NACUBO in 2009. She provides consultation on various accounting topics relevant to higher education, including reviewing, updating, and developing online accounting tutorials; writing, editing, and reviewing articles for NACUBO's Business Officer magazine; drafting comment letters to the FASB and the GASB on exposure drafts; and responding to inquiries from members requesting guidance on proper accounting treatment of various transactions.
Craig is instrumental in working with the FASB, AICPA, and the APC's recent Blank Slate project. She also is active on the AICPA Not-for-Profit Expert Panel. 
She also is consultant to AICPA, where she developed the 2010 Accounting Trends and Techniques: Not-for-Profit Entities. The publication is geared toward those who prepare and audit financial statements for not-for-profit organizations.
Prior to becoming a consultant, she was an associate controller for Stanford University, Stanford, California, where she managed a staff of 125, with six direct reports. She was responsible for overall operations of the university's investment accounting, financial reporting, capital accounting, general and receivables accounting, and payroll and disbursements departments. 
She also served as controller for Resonate Inc., a publicly held management software company in Morgan Hill, California, with $20 million in annual revenues, and as senior audit manager for PricewaterhouseCoopers LLP. 
Fehrs Selected for Adams Award
Don Fehrs, principal, risk management and research, Evanston Capital Management LLC, Evanston, Illinois, earned NACUBO's Rodney H. Adams Endowment Management Award.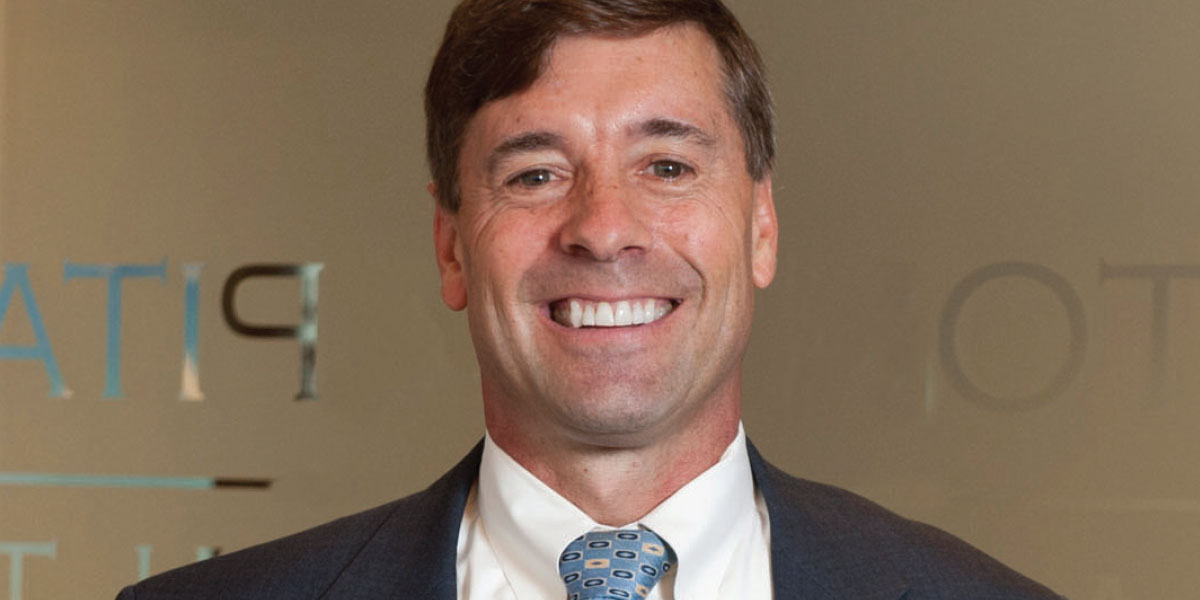 Fehrs, an expert finance and endowment professional, and his firm have educated their investors in the higher education community about hedge funds, and funds of hedge funds, as an early entrant in this investment category. They provided access and diversification for smaller institutions that otherwise would have been shut out of this asset class. 
As a longtime member of NACUBO's Endowment and Debt Management Forum (EDMF) Planning Committee, Fehrs continually adds value to NACUBO's mission of providing actionable content for chief investment officers, their staff, and investment committees to enhance the performance of their respective endowments. He has helped secure notable speakers for the EDMF, including industry experts and university chief investment officers. He also frequently leads and contributes to the institution roundtables. 
Fehrs joined hedge fund-of-funds firm Evanston Capital in May 2006, where he is principal of risk management and research. Previously, he was the chief investment officer at Cornell University, Ithaca, New York, where he managed the university's investment assets, consisting of the endowment and other funds totaling more than $4 billion. Before joining Cornell in 1999, Fehrs was at the University of Notre Dame, Notre Dame, Indiana, first as a finance professor and later as a senior investment director.
Fehrs' research publications include articles in the Journal of Financial Research, the Journal of Accounting and Economics, and the Journal of Accounting, Auditing & Finance. 
Jetmundsen Receives 2014 Tax Award
Anne W. Jetmundsen, tax adviser, University of South Florida, Tampa, has received the NACUBO 2014 Tax Award.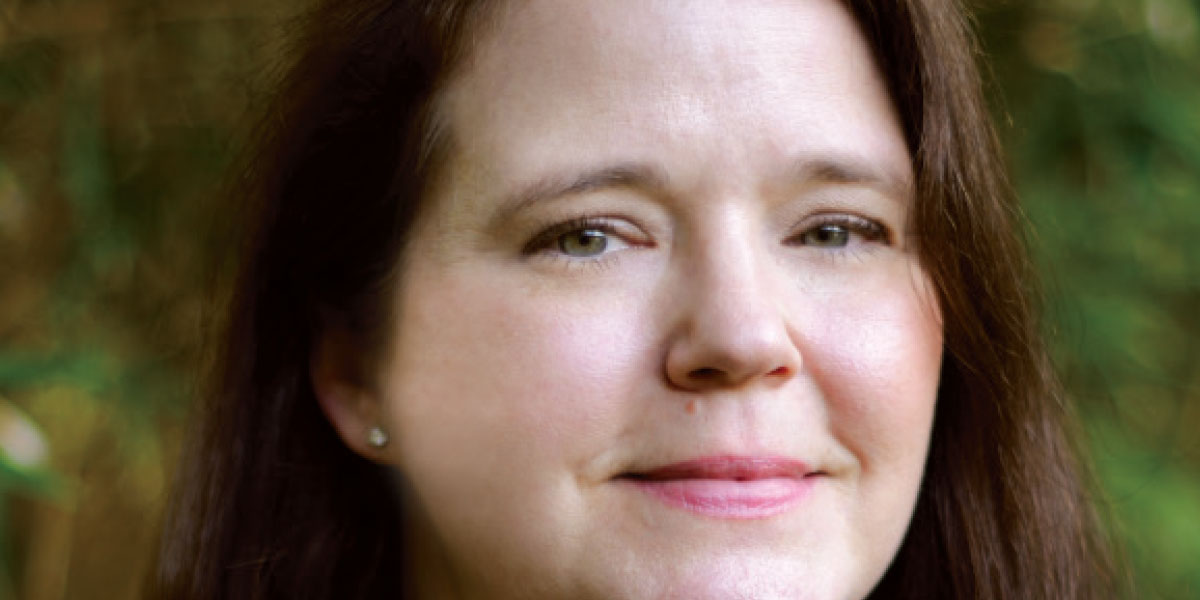 In her role as tax adviser, Jetmundsen reviews federal 990-T and Florida corporate income tax returns, as well as contracts for unrelated business income tax, sales tax, payroll, and tax-exempt bond issues, and she also recommends changes to minimize tax exposure. 
As a member of the IRS Information Reporting Program Advisory Committee's emerging compliance issues subgroup, Jetmundsen was instrumental in voicing higher education's concerns, including reporting issues related to Form 1098-T and Form 8300 regarding cash payments. She also assisted with the response to the IRS's proposed penalties for incorrect information returns.  
Jetmundsen also serves as chair of the NACUBO Tax Council, which identifies emerging issues for higher education, and recommends advocacy and training on behalf of its members. In this capacity, she will lead the 2014 Tax Forum, as well as helping to strategize educational opportunities for workshops. 
In addition, Jetmundsen is an active member of the Inter-Institutional Committee on Finance and Accounting's (ICOFA) taxation subcommittee. The group, which serves the State University System of Florida, meets quarterly to discuss compliance issues. 
Prior to joining the University of South Florida, Jetmundsen was a tax analyst for TECO Energy, Tampa, where her responsibilities included preparing and reviewing nonutility federal, state, corporate, partnership, and trust returns, employee benefit plan returns, and related research projects. She also worked as a senior tax specialist for KPMG Peat Marwick,Tampa. 
Bianchetto and Vock Named Rising Stars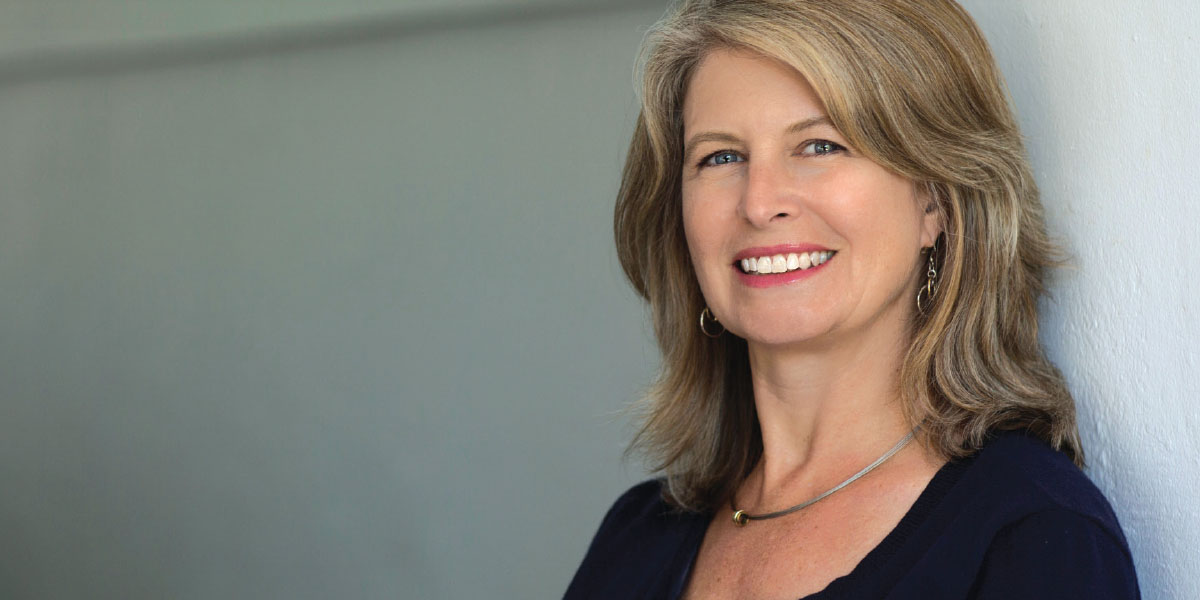 Melody S. Bianchetto, associate vice president, finance, University of Virginia, Charlottesville, and Jean Vock, assistant dean, finance and administration, Eller College of Management, University of Arizona, Tucson, received NACUBO's Rising Star Award. This award recognizes outstanding professionals at colleges and universities with high potential to succeed as executives and officers in higher education.
Bianchetto, who was appointed associate vice president for finance in 2013, oversees the comptroller's office and financial administration, including the office of sponsored programs and student financial services. She is spearheading the development of a new managerial reporting system designed to provide one source of data and robust dashboarding for strategic decision making. 
Earlier, she led the effort to replace the university's existing budget model with an activity-based model that empowers academic units with greater financial stewardship. The new model creates a climate for entrepreneurship and innovation necessary for the university to reach its institutional goals. 
 Bianchetto joined the University of Virginia as a senior budget analyst in 1996, then became the budget manager in 1997; was named director of budget in 1998; and was promoted to assistant vice president for budget and financial planning in 2006. In that role she developed and implemented a $1.2 billion annual operating budget and a $4.7 billion major capital projects program.  
Bianchetto is a frequent speaker at NACUBO and other industry functions. She was program chair for NACUBO's Managerial Analysis and Decision Support workshop. Bianchetto also serves on the executive board of the Virginia Network for Women in Higher Education, and is a member of the Society of College and University Planning and AICPA.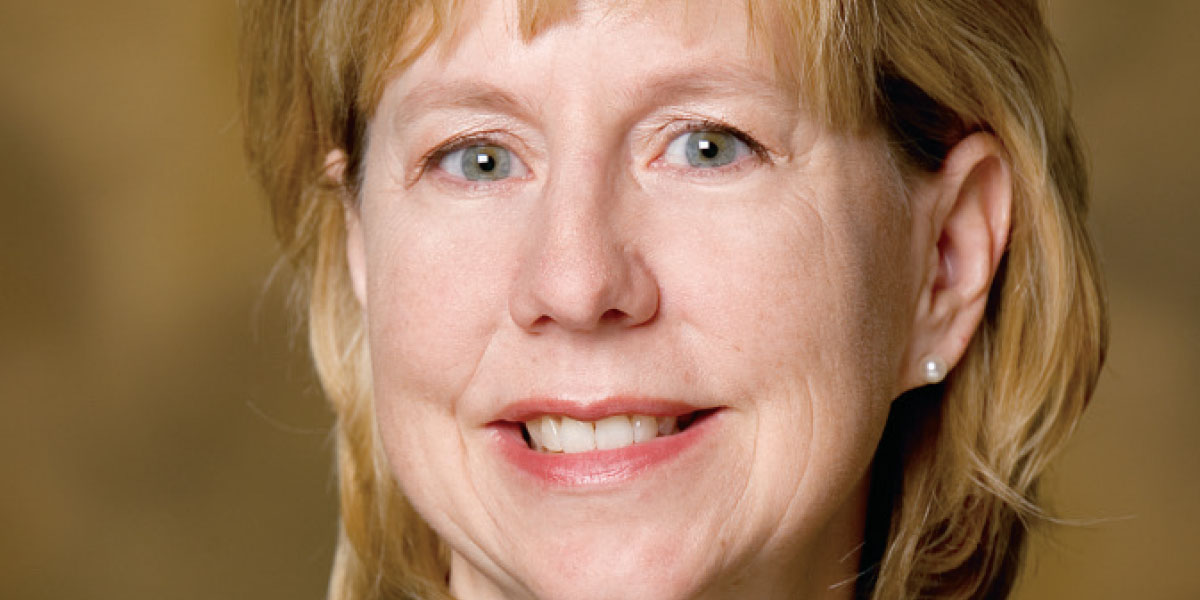 As assistant dean for finance and administration, Vock, who has more than 20 years of experience in higher education, manages the budget, finance, facilities, and technology functions for the University of Arizona's Eller College, which serves 6,000 students through undergraduate, masters, and doctoral levels, and is involved in sponsored research activities. 
Since joining the college in 2006, she has successfully implemented reporting mechanisms that provide a foundation for improved decision making, automated and streamlined business processes to step up utilization and management of limited resources, and addressed internal control issues.
Vock also has been instrumental in identifying and implementing numerous approaches to mitigate the college's reliance on state funding, including establishing Eller Executive Education as an affiliated 501(c)(3) organization; obtaining funding for several new online degrees and noncredit online certificates; and negotiating a lease to integrate the evening and executive MBA programs with the biomedical campus.
Vock currently is second vice president of WACUBO. While serving as treasurer of WACUBO, she led a task force that reviewed a shared approach for the region's financial services. She also serves as treasurer and secretary of Eller Executive Education, is the founding member and first president of the Tucson chapter of the American Woman's Society of Certified Public Accountants, and has been a member of AICPA and the Arizona Society of Certified Public Accountants since 1985. 
Johnston Selected for Professional Development Award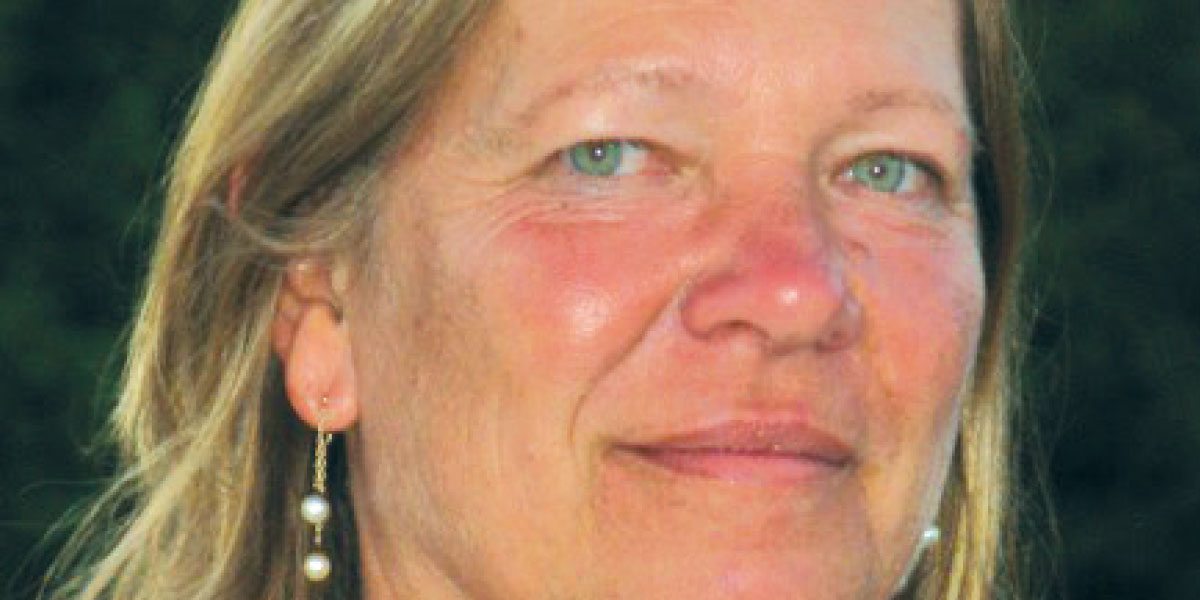 Ruth A. Johnston, associate vice president, strategy management and environmental stewardship, and associate vice provost, organizational excellence, University of Washington, Seattle, received NACUBO's Professional Development Award for outstanding individual contributions to the association's professional development activities and its publication programs.
Although Johnston holds two posts at the University of Washington, she is a dedicated contributor to professional development. Johnston has served on the faculty of NACUBO's Student Financial Services Conference and the planning committee for three years, leading the effort for two years as chair. She also has been a presenter in three out of the last four NACUBO annual meetings, and at the Smart and Sustainable Campuses Conference. 
As chair of an ad hoc workgroup, Johnston was instrumental in the development of NACUBO's Student Financial Services Benchmarking study, now in its sixth year. She also contributed a chapter, "Measuring Effectiveness in Student Fiscal Services at the University of Washington," to NACUBO's 2007 book, Student-Centered Financial Services: Innovations That Succeed.  
At WACUBO, Johnston has been an active member of the faculty for the College Business Management Institute at Santa Barbara for 10 years and served on the annual program committee in 2012 and 2014. She also has been a frequent presenter at various WACUBO programs. 
Johnston also has been an active member of the Network for Change and Continuous Innovation: Higher Education's Network for Change Leadership for more than a decade. She served on the executive council and as program committee chair from 2004 to 2007, and remains engaged as a member of the organization's resource council. 
Johnston is a founding member of the Institute for Student Services Professionals, a small group that, in alliance with NACUBO, holds an annual conference on integrating student services. She also serves on the board of the Association for the Advancement of Sustainability in Higher Education.
Five Institutions Receive Innovation Award Honors
California Institute of Technology, Pasadena, for its Caltech Energy Conservation Investment Program (CECIP) that combines financial management, engineering, and marketing initiatives to reach two goals: (1) to drive resource enhancement with the best return on investment and without negatively impacting research, and (2) to increase and support the adoption and engagement of energy-efficiency practices.
Under the CECIP umbrella, energy projects are financed from a capital revolving fund, whereby the overall cost to the utility budget during a CECIP project does not change, but rather a portion of the investment covers the utility bills, and another portion is allocated to debt service. All CECIP projects must have an ROI greater than 15 percent, exhibit verifiable savings, and not be part of a planned capital project. 
The CECIP fund is reim-bursed from avoided utility costs, which are a direct result of savings created by the implementation of the projects. These savings accrue to the fund until the loan has been repaid.  
CECIP is unique in that the program holistically approaches the issue of energy efficiency by engaging a series of stakeholders, ranging from financial analysts, energy engineers, local utilities, the Caltech marketing team, faculty, students, and staff, and the community. It differs from its competitors in that it achieves its results without the markup or long-term commitment of energy-savings performance contracts. Therefore, CECIP grants the institute the ability to have best-in-class facilities without impairing the bottom line, which translates into retaining and recruiting the best faculty, students, and staff.  
In almost five years, Caltech has invested $15 million, borrowed from its endowment fund, and acquired $3 million in utility rebates. This has allowed the institute to save $5 million as a direct result of avoided utility costs, while simultaneously reducing its environmental footprint. Further, CECIP projects have resulted in 39 percent hot water reduction, 24 percent chilled water reduction, and an overall campus energy density reduction of 10 percent. 
John Brown University (JBU), Siloam Springs, Arizona, for its Zero-Landfill Initiative, a component of the institution's sustainability program to lower operational costs. Since the initiative's inception, more than 410 tons of waste—45 percent of which is recycled—has been diverted from landfills, and no trash from the university ends up in a landfill.
JBU purchased two compactors—one for cafeteria waste and the other for regular trash. It removed all dumpsters and provided recycling bins for each dorm room, common area, office, and classroom. It also installed water-filling stations to encourage the use of refillable bottles. These stations combine the features of traditional water fountains with a water dispenser for reusable water bottles. With each use, a digital meter shows how much waste from disposable plastic bottles is eliminated. 
JBU has recovered its $60,000 initial investment. Instead of spending $50,000 for yearly dumpster service, JBU now pays only $13,000 for compacted trash to be converted into electricity through pollution-free emissions incineration. During the past year, JBU generated $17,000 in metal-recycling revenue. The combination of cost reduction and revenue generation is providing an annual net economic benefit of $54,000.   
The university collaborated with the local government and community organizations. It gave cafeteria food waste to a local pig farm and converted kitchen grease into biodiesel used to power lawn mowers. JBU is using lighter dumpsters, thanks to a partnership with a local charity. Rather than having students discard unwanted clothes, furniture, or electronics into dumpsters on move-out days, the campus donates them to a charity. 
The university's sustainability efforts have reduced electricity cost per square foot by 11 percent. 
The University of Colorado System, Denver, for its Annual Financial Report Information, an HTML version of its annual audited financial report for financial constituents.

 
The institution has been producing an annual audited financial report with a vast amount of information important to a number of constituencies, including rating agencies, state and federal funding agencies, the university's board of regents, and the public. It produced the annual report as a Word document in a print publication and posted it on the university's Web site as a PDF file. Both versions of the report were cumbersome to navigate and reference, and the information was not easily understandable.
In 2013, in an effort to increase efficiency, transparency, and accessibility, CU staff created an HTML version of the annual report and presented the "story" behind those numbers for nonfinance constituents, such as employees and the general public. 
The e-report includes color graphs, along with other visually friendly features and new functionality. Navigation is accurate and intuitive, the notes are readily accessible within each section, and the site has a mobile-friendly design and improved searchability.
The staff also developed an additional Web site, "The Illustrated Guide to the Annual Financial Report," to present the financial data in easy-to-understand language and charts that are accessible to nonaccountants.
The annual financial report is available at https://content.cu.edu/controller/annualreport/ereport, and the illustrated guide at https://content.cu.edu/controller/annualreport/illustratedguide.
The University of Nebraska–Lincoln, for its Self-Serve 24/7 Vehicle Dispatch "Keyosk," a system with two custom-built automated key cabinets that dispatch and return vehicles 24 hours a day, seven days a week.
A survey showed that the university's vehicle rental pools had an underutilized fleet of vehicles that often sat idle due to the transportation office's hours of operation:  8 a.m. to 5 p.m., Monday through Friday. 
The transportation office handles more than 3,000 daily rental reservations per year. Although the vehicles were dispatched for 7,500 days, they were billed for only 6,142 days, resulting in an annual loss of approximately 18 percent of billed days. Drivers who wanted to travel outside of business hours had to pick up the keys the day prior to their travel. This often meant that vehicles intended for one day's use were unavailable for two or more days, and vehicles returned after hours were unobtainable until the next business day.
The staff came up with a solution: a self-serve system with two custom-built automated key cabinets—dubbed "keyosks"—that dispatch and return vehicles 24 hours a day, seven days a week. The keyosks can scan and read any state's driver's license, match drivers and their credentials to reservations, and work with any type of vehicle key.
The university worked with SafePak Corp., Portland, Oregon, to build the first key-control cabinet with a built-in driver's license scanner capable of communicating with the automated reservation system. Users send rental requests online via an in-house-designed secure reservation system. Programming staff also built the interface between the reservation system and the key-control cabinet.  
Since the system went live in 2013, reservations have increased 30 percent, billable rental days have gone up 26 percent, and total daily rental-vehicle utilization has improved 18 percent. Additionally, vehicles can be assigned to monthly and long-term rentals since availability is more reliable.  
The Yavapai College, Prescott, Arizona, for its Instructional Cost Dashboard, a Web-based reporting tool that combines finance, student, and human resources data into a single interactive management tool that is complex and detailed, yet easy to use and interpret.
The tool seamlessly integrates a college's instructional cost and productivity information with data from the National Higher Education Benchmarking Institute's "Kansas Study of Community College Costs and Productivity." In addition to supplying users with benchmark data, the dashboard provides "what if" scenarios at the discipline level to demonstrate the impact that management decisions—tuition changes, staffing, increased or decreased class capacity—have on instructional costs and productivity. 
In 2010, Yavapai College began participating in the Kansas Study, a national project designed for community colleges to measure and benchmark instructional costs and productivity. While the information gained through participating in the study was valuable, it required navigating multiple Excel spreadsheets and interpreting data that were not intuitive for the lay audience. Collaboration between the college's offices of budgeting and institutional effectiveness and research created a seamless, interactive tool that incorporates data visualization graphs and allows users to quickly locate cost information.
The instructional cost dashboard has become a relied-upon tool for budgeting, tuition setting, academic program review, and accreditation. Information from the dashboard has led to reallocating costs, determining tuition pricing, adjusting class capacities, informing staffing decisions, planning programs, and reporting profit and loss. The dashboard has been instrumental in cutting costs by approximately $450,000 since project inception and, over the same period, allocating $680,000 in faculty raises.  
With increasing demands for accountability, the dashboard also has been used as evidence of data-driven planning for accreditation. 
---