Each year, NACUBO honors individual and institutional excellence through its awards program. The 2016 recipients were recognized in July, during the annual meeting in Montréal, at a ceremony supported by Sodexo.
Hunter, Yestramski Receive Distinguished Business Officer Award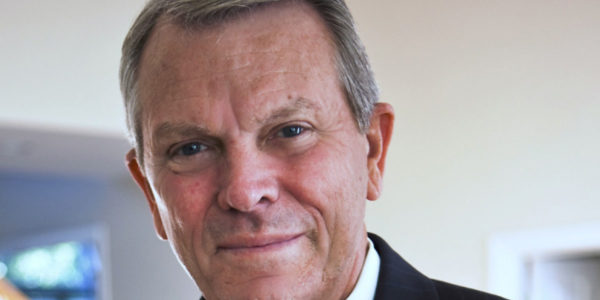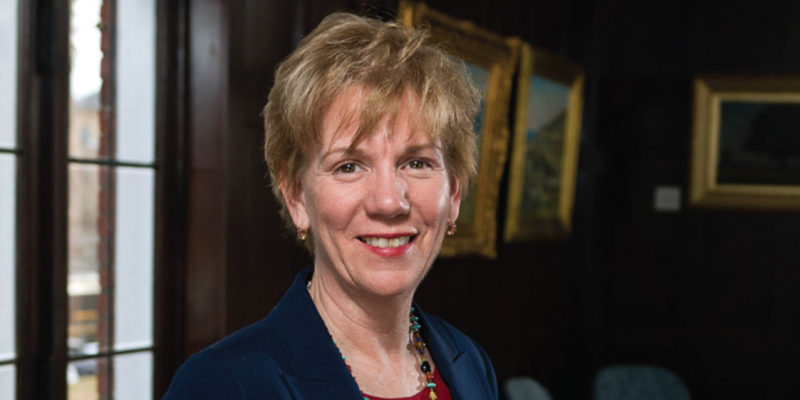 Jairy C. Hunter, president and professor of business management, Charleston Southern University, Charleston, S.C., and Joanne Yestramski, vice chancellor for finance and operations, University of Massachusetts Lowell, were awarded NACUBO's most prestigious honor for their outstanding contributions to business and financial management in higher education.
Since 1984, when he was appointed president, Jairy Hunter has implemented stringent changes; reduced debt; and, in 1990, changed the name of the institution from Baptist College at Charleston to what it is today—Charleston Southern University. Under Hunter's leadership, enrollment has doubled, alumni giving has increased fivefold, CSU has become one of the largest private accredited universities in South Carolina, the athletic program boasts 17 NCAA Division I teams and 60 scholarships, and there are now more than 30 degree programs.
Having begun his career in an entry-level business office position, Hunter has since held several positions of leadership. He has served as chief business officer at Blue Ridge Community College, Flat Rock, N.C.; Broward Community College, Davie Road, Fla.; and the University of North Carolina Wilmington. His experience as a chief business officer ultimately led to his being named president at CSU.
Additionally, for the past 35 years, he has taught at the annual summer college Business Management Institute at the University of Kentucky, Lexington. Dedicated to higher education, Hunter has been actively engaged with NACUBO, SACUBO, and WACUBO. He has served on several NACUBO and SACUBO committees and has conducted numerous seminars, lectures, and speeches at regional meetings. As former chief business officer and as president, Hunter consistently supports his staff's participation in NACUBO and SACUBO professional development programs.
Beyond his work with NACUBO and the regions, Hunter is a commissioner with the Southern Association of Colleges and Schools, for which he led numerous accreditation reviews. He is also a past president of the Big South Athletic Conference.
Hunter is commended for his personal commitment to the profession of the business office, his continued support of the field, and his strong belief in the professional development of business office personnel. He combines his passion for higher education administration and finance with his enthusiasm for teaching, and has, remarkably, always made time to teach a course, regardless of his administrative position.
Since 2008, Joanne Yestramski has been an indispensable part of the transformation, rise, and expansion of the University of Massachusetts Lowell (UMass Lowell).
Despite challenging financial times, UMass Lowell under her leadership, has risen by 27 spots in U.S. News & World Report's Bellwether Best Colleges rankings, the third-fastest ranking improvement in the country. Enrollments have grown by more than 50 percent since 2007; the campus has been transformed with the addition of 12 new buildings and more than one million square feet to its footprint; and operating revenues have more than doubled. Yestramski has successfully managed UMass Lowell's rapid growth in enrollment, the greatly increased demand for residential housing, and the transition to NCAA Division I athletics. During her tenure, total endowments and annual private fundraising have doubled to $82 million and $21 million, respectively. Annual research and development expenditures have also nearly doubled, increasing from $36 million to $70 million.
Yestramski has transformed all of the operational divisions under her direction, spanning facilities management and planning, information technology, university police, financial services, and human resources. Her financial expertise and leadership acumen have transformed the campus's financial framework, which now epitomizes an "Entrepreneurial Stewardship" mindset encouraged by the strategic plan.
Her outstanding work over the past 20 years as the chief business officer at three major universities—Bentley College, Waltham, Mass.; the University of Maine System, Orono, Maine; and UMass, Lowell—has distinguished her as a leader within the UMass System, as well as throughout the region and country.
Prior to her appointment at UMass Lowell, Yestramski was chief financial officer and treasurer of the University of Maine System, a public university system with more than 45,000 students and seven campuses. She also served as vice president of finance and treasurer at Bentley College, and in similar capacities at the Providence Journal; Museum of Science in Boston; BioTechnica International; and KPMG Peat Marwick.
Having served for two years as chair of the EACUBO program and services committee and one year as chair of the programming committee, Yestramski has been a key proponent of the recent transformation of EACUBO's focus toward developing strategic leaders in higher education. Through her work on these committees, EACUBO has developed exciting programs and sessions that drive home its new mission and values.
Kvaal Selected for Robinson Award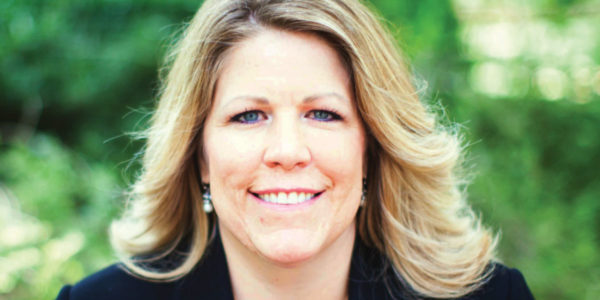 Kimberly L. Kvaal, vice president for financial affairs, St. Edward's University, Austin, earned NACUBO's Daniel D. Robinson Accounting Award.
Kvaal has spent the past two decades working in higher education accounting and reporting. As part of the university's leadership team, she serves as a strategic adviser to the president, guiding the university through effective financial decision making and stewardship of its financial resources. During Kvaal's tenure, the university has grown to 4,100 students, with a $150 million operating budget and $100 million endowment.
Outside of her work for the university, Kvaal has spent several years serving on various NACUBO and WACUBO committees. Since 2010, she has been a member of NACUBO's Intermediate Accounting and Reporting faculty, and has served on the NACUBO accounting principles council since 2012; in 2014, she was appointed committee chair, a position she held for one year. As chair, she led discussions communicating the positions of colleges and universities to the Financial Accounting Standards Board and Governmental Accounting Standards Board. Kvaal is also the past co-chair of WACUBO's professional development committee, and served as faculty for WACUBO's popular accounting series.
Prior to joining St. Edward's, Kvaal was associate vice president, business and finance, at the University of San Francisco (USF). Part of the president's leadership team, she was charged with the accounting and financial reporting for the institution, as well as risk management. Before her appointment at USF, Kvaal was the controller at Regis University, Denver, where she developed, implemented, and monitored the annual operating budget, and oversaw the financial accounting, reporting, and treasury functions.
Kvaal is generous in sharing her time and talents, and takes joy in teaching and mentoring colleagues and less-experienced business officers. She has been referred to as a "magnificent teacher," and one who can present complex concepts in a way that is easily understandable.
Ratje Named Rising Star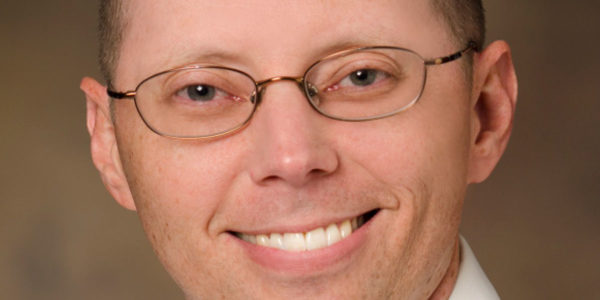 Jeffrey M. Ratje, associate dean, finance and administration and treasurer, the University of Arizona (UA), Tucson, received NACUBO's Rising Star Award, which recognizes outstanding college and university professionals with a high potential to succeed as executives and officers in higher education.
Chosen for his current position because of his ability to merge the responsibilities of a private sector chief security officer with that of a chief financial officer, Ratje has completely transformed the university's business model, including compliance, finance, legal, human resources, capital asset, leadership education, succession planning, and strategic leadership.
Shortly after arriving at UA, Ratje created the rate and review team to conduct federal rate studies to support full-cost recovery by service centers, as well as to perform business audits and reviews for units within the university's statewide enterprise of 1,500 employees. This initiative saved more than $200,000 in recurring operating costs and enhanced public stewardship and fiduciary responsibilities in the process.
Ratje has spearheaded ethics, accountability, and transparency initiatives with business officers and academic unit leaders. He introduced the concept of using performance targets and data as a basis for unit head, associate dean, and directors' strategic planning. Ratje is driven to build effective communication and cooperation among staff, finding time to facilitate trainings in the Myers-Briggs Type Indicator; Emotional Intelligence with one-on-one coaching sessions; and the Thomas-Kilmann Conflict Model Instrument.
Notably, all of his departmental initiatives have been implemented with no increase in budget. Ratje's communication and emotional intelligence skills, coupled with his focus on mission outcomes, have garnered him the support and loyalty of his staff, despite his having had to implement challenging personnel changes.
Viewed as a strategic partner by alumni, donors, and administrators, Ratje has changed the way academics in the university view business professionals, and is recognized as a leader both on campus and in the private sector.
Clemson's Tegen Earns High Praise for Professional Development
Charles Tegen, associate vice president for finance, Clemson University, S.C., received NACUBO's Professional Development Award for outstanding individual contributions to the association's professional development activities and its various publication programs.
He has always placed great value on professional development as part of a lifelong learning process, both for himself and his staff. Throughout his 37-year career in higher education, Tegen has been actively involved with both NACUBO and SACUBO professional development activities. He served on the NACUBO board from 2008–14, including serving as board chair from 2012–13, and as SACUBO board president from 2009–10.
He joined the staff at Clemson in 1979, as internal auditor. Since then, Tegen has served in various roles in the area of finance, including university accounting, financial reporting, accounting for related organizations, cash and treasury services, student financial services, and tax.
Tegen's volunteer leadership positions with NACUBO are numerous. These include serving on the accounting principles council from 1998–2003—including as council chair in 2002—and the ad hoc Cost of College advisory committee from 1997–2001.
He has been on the Higher Education Accounting Forum program committee since its inception in 2003, and served as program chair in 2007 and 2008.
He has received numerous awards throughout his distinguished career, including, in 2004, NACUBO's Daniel D. Robinson Award, and, in 2015, he was the recipient of SACUBO's Distinguished Service Award.
Tegen currently serves as the higher education representative for the Governmental Accounting Standards Advisory Council. He also is treasurer of the Clemson University Research Foundation and is an active volunteer in his community. Tegen is a role model for continuous learning, volunteer leadership, and lifelong professional development.
Six Institutions Achieve Innovation Award Honors
The Innovation Award honors outstanding institutional innovation and achievement in two areas: (1) process improvement: higher education institutions that have successfully re-engineered or designed a program that improves service delivery or administrative activity in response to a campus need, and (2) resource enhancement: higher education institutions that have successfully reduced costs and increased revenues, or improved productivity in response to a campus need.
Brandman University, Irvine, Calif., for its Competency-Based Education One Stop Middleware Portal (OMP). It's a real-time, integrated point-of-service system that allows the functional business units of the institution to efficiently manage the entire student lifecycle within a CBE environment, from prospect to student and through graduation.
Built from the ground up, the OMP is a first-of-its-kind system, providing real-time system-to-system connectivity and seamlessly unifying both administrative and student-facing services. The cloud-based, mobile-ready OMP spans multiple software-as-a-service and enterprise applications and pulls them together into a single coherent point-of-service portal.
As a member of the Chapman University system, Brandman is an independent, nonprofit comprehensive institution with an innovative curriculum and strong support services designed specifically for adult learners. It serves 12,000 students annually, offering undergraduate, graduate, and certificate programs—both blended and online—through its 26 campuses.
As part of its mission, Brandman seeks to find innovative ways to increase the accessibility and affordability of higher education for the adult learner. After extensive research, Brandman determined, three years ago, that CBE was one of the most promising methods for addressing this issue.
The CBE program development initiative was launched in late 2013, and the team working on it quickly discovered that none of the existing term-based systems used in higher education supports a "pure" CBE environment—self-paced, non-term, or direct assessment—and that the institution would have to create a comprehensive "CBE ecosystem" to support its new CBE program. To address this need, Brandman then designed and built its new CBE middleware platform, the OMP.
The OMP solves the unique operational and technical challenges associated with self-paced, non-term, and direct assessment CBE programs, including (1) the real-time integration between the non-term mobile and Web Learning Management System, the term-based Enterprise Resource Planning system, and the non-term financial aid application; (2) the proactive collection and analysis of attendance data to provide timely feedback on student engagement, progress, and success, as well as meet regulatory compliance requirements; (3) a high level of business process efficiency in admissions, registrar functions, student accounts, financial aid, and advising; and 4) eliminating the need to modify the university's ERP system.
Brandman is one of six institutions in the country that have been approved by the Department of Education to deliver CBE programs; few, if any, have fully implemented CBE ecosystems. For that reason, this cutting-edge innovation to support administrative functions, connected with the delivery of competency-based education, makes the OMP unique in the higher education landscape.
The Community College of Baltimore County (CCBC), Catonsville, Md., for its multipronged approach to reducing its carbon footprint while realizing cost savings. This includes installing solar canopies, partnering with local utility companies, and participating in the Baltimore Gas and Electric Smart Energy Savers Program.
CCBC, which has three campuses, began its journey toward a sustainable future in 2008, investigating numerous options to simultaneously reduce its carbon footprint and lower costs. These included single-stream recycling, LEED certified buildings, paper reduction campaigns, and the use of alternative fuels.
The college also negotiated a solar power purchase agreement for 27 percent of its annual electrical needs. And, in October 2015, the college completed the installation of solar carports, 20 fee-based electric vehicle charging stations, and solar-powered LED lighting under the carports.
The positive cash flow began immediately. The power generated from the 40 solar canopies located across the three campuses is provided to CCBC at a rate that is lower than electricity from the local utility. A flat rate guarantee will save CCBC between $4 million and $6 million over the next 20 years. This agreement came at no cost to CCBC, freeing funds for other projects.
Strategic partnerships have also been part of CCBC's approach. The local utility, Constellation, provided a $50,000 STEM scholarship that will provide financial support, academic advising, workshops, mentoring, and internships to help CCBC students prepare for STEM-related careers. CCBC also partnered with EnerNOC for a Demand Response Program to help CCBC conserve energy during code red emergencies. Notably, in FY14 and FY15, CCBC surpassed the required load reduction, and for that effort, received $261,000 for the two-year period.
As a participant in the Baltimore Gas and Electric Smart Energy Savers Program, which provides economic incentives for customers who make their properties more energy efficient, CCBC has received multiple rebates for many of its energy initiatives.
For example, on the Catonsville campus, replacing the lights in the Wellness and Athletics Center earned CCBC a rebate of $82,863. On the Dundalk campus, the 40-year-old mechanical and electrical equipment was replaced in the Central Utilities Plant; this produced a rebate of $80,876. By making these adjustments, CCBC has been able to save money and significantly reduce its energy use.
Emory University, Atlanta, for its WaterHub initiative. An on-site water recycling system, WaterHub, was created to address the critical issue of access to potable water. The WaterHub will also save the university millions of dollars over time and provide educational opportunities.
Designed to collect, treat, and distribute water to reuse on locations across the campus, the WaterHub will use two parallel systems—a hydroponics system and a simulated wetland tidal system—to create differentiated environments in which microbes live and then consume the various types of bacteria to clean the wastewater.
Unlike traditional systems, which use enormous pumps to move water through progressive treatment areas, the WaterHub's ecological treatment processes contain simpler mechanical components and rely on gravity to move water from one level of treatment to another. With close proximity to the source, the WaterHub requires minimal energy to transport waste for processing and distribution. Ultra efficient and compact, the WaterHub is much smaller than municipal systems and requires significantly less land.
The WaterHub is designed with lush plantings and no wastewater is exposed in the treatment process. This creates an odor-free process that can be located in densely populated urban areas. Emory University students, faculty, and staff are easily able to participate in assessments of the technology and explore implications for its use in low resource contexts around the country and world. Resembling a greenhouse, the WaterHub also provides a living laboratory for research and teaching.
The WaterHub project is made possible through an innovative financing vehicle called a water purchase agreement. This agreement, between Emory University and Sustainable Water, provided 100 percent financing for the turnkey water reclamation system, while guaranteeing annual savings to the university. The developer operates the facility on behalf of the university at no additional cost and assumes all permitting, maintenance, and repair responsibilities. The arrangement is projected to save Emory millions of dollars over time compared with buying drinking water from the municipal system.
Lasell College, Newton, Mass., for its multiple collaborations with surrounding institutions. Lasell is a private college with a history of collaborating with other small institutions to improve services, cut costs, and more effectively fulfill the missions of all the participating institutions. It has about 1,800 undergraduate and 400 graduate students, with approximately 1,300 students living on campus. Two years ago, Lasell decided to take collaborations with other colleges to a new level.
Two of its collaborations have resulted in significant savings, process improvement, and resource enhancement. They have also greatly enhanced community relations.
1. Lasell partnered with Mount Ida College, another private college in Newton, to combine the campus police functions. Together they created one campus police department that serves both colleges.
By creating one campus police department, the college saved money, while at the same time gaining access to a larger campus police force for opening day, as well as athletic and other special events. Additionally, the associated cost savings enabled the colleges to create a detective position, allowing for a focus on investigations and the ability to liaise with other campus departments and activities—relating, in particular, to student affairs, residence life, and Title IX.
The benefits to this collaboration reach beyond the Lasell College campus. The combined campus police department allowed Mount Ida College to quickly, professionally, and efficiently move from an outsourced model to a fully professional in-house force. Within a matter of months, campus leaders were able to create a professional campus police force. Both colleges now share a police chief, other administrators, and 24/7 dispatch service.
2. Lasell partnered with Pine Manor College, Chestnut, Mass., to create one information technology department to service both institutions. In April 2014, the two colleges entered into an agreement on a shared IT department.
This allowed Pine Manor, a small private college of approximately 500 students, access to an information system and a group of IT professionals that would have been cost-prohibitive for the college. The campus staff created a fiber link between the two institutions, allowing both to have better backup systems and improved plans for disaster recovery. The agreement also enables both colleges to invest in expertise in various software systems and programs, and led to further collaboration between Lasell and the City of Newton Public Schools.
Simon Fraser University (SFU), Burnaby, Canada, for its Zero Waste Initiative. Launched, in January 2014, it's a universitywide program aimed at diverting 70 percent of campus waste from the landfill, while doubling the amount of material recycled or composted.
In just 18 months, SFU increased waste diversion to 70 percent, up from an estimated 25 percent in 2012. Since the launch of the initiative, 1,220 tons of operational waste have been diverted from the landfill, saving approximately $146,300 (CAN) in landfill disposal fees. When the additional waste streams of construction and demolition are included, this figure rises to 3,476 tons and $417,100 (CAN). Landfill waste has also decreased by 7 percent, despite a growing university population.
The initiative is also aimed at minimizing SFU's waste footprint, by finding innovative ways to incorporate circular economy principles—efforts to eliminate waste through manufacturing processes and systematically, throughout the life cycles and uses of products—into everyday functions. SFU uses the program as a teaching tool, enabling individuals and groups to apply these innovations to their area of work or study. The SFU model can be adapted for any institution.
The cross-departmental zero waste committee, which includes the university's sustainability office, facilities services, dining services, and communications, is well established and regularly reviews progress through comprehensive waste data, waste audits, and feedback from the university community, including an annual survey. The committee also developed a comprehensive, multimedia communications strategy alongside the initiative, to improve waste awareness and encourage behavior change. The initiative was awarded the Recycling Council of British Columbia's 2015 Environmental Award in the educators category and the City of Burnaby 2015 Environment Award for Communications.
SFU is one of the first universities in North America to implement a standardized, four-stream, zero waste system—including composting—uniformly across all its campuses, each of which lies in a different municipality.
The initiative's success has made the institution a recognized leader in zero waste best practices, and provided opportunities for regional and national partnerships, such as that of joining the National Zero Waste Council.
The University of California, Irvine, for its inField Web-based application, created by Transportation and Distribution Services, to improve staff efficiency, productivity, and time management, and to strengthen community interaction and engagement. No existing product fit UCl's needs, so leadership staff created their own solution.
With six full-time employees and 10–15 part-time student employees, UCl's enforcement division is responsible for daily oversight of four parking structures and 43 parking lots—more than  18,000 stalls—in support of 40,000 students, faculty, and staff on the UCI campus. Enforcement representatives handle a wide variety of duties, including monitoring and reporting field conditions, issuing citations, and operating a virtual parking management system.
These services were previously administered using paper-driven processes that needed multiple handoffs, used considerable paper, and required a significant amount of staff and administrators' time. This left limited time for community engagement outreach, and provided no method for productivity tracking or reporting for follow-up and evaluation. The goal in creating inField was to increase efficiency by reducing paper handoffs, providing better customer service, incorporating existing systems, and accumulating real-time metrics.
With smartphones and other devices, enforcement representatives have access to real-time information, search functions, and online forms and databases. Using inField, incident tracking allows representatives to focus on helping customers rather than completing forms or waiting for information. After a service call, inField sends a follow-up customer satisfaction survey, which currently has demonstrated a satisfaction rate of more than 97 percent.
Providing important communications and engagement benefits, inField was designed to interface with the existing issue-reporting system, Fixit UCI. This enables staff to communicate problems quickly, upload photos, and make comments directly to a centralized database for corrective action. With a single database entry point using inField and Fixit, field condition reporting now only takes one step.
While inField was created to address the specific needs of the UCI transportation enforcement team, it can be easily adapted to apply to any division or agency that dispatches personnel into the field. Future plans include expanding inField for the guest and event service and traffic management divisions of UCI transportation.
---